Features Sneak Peek: January 2, 2021 Issue
---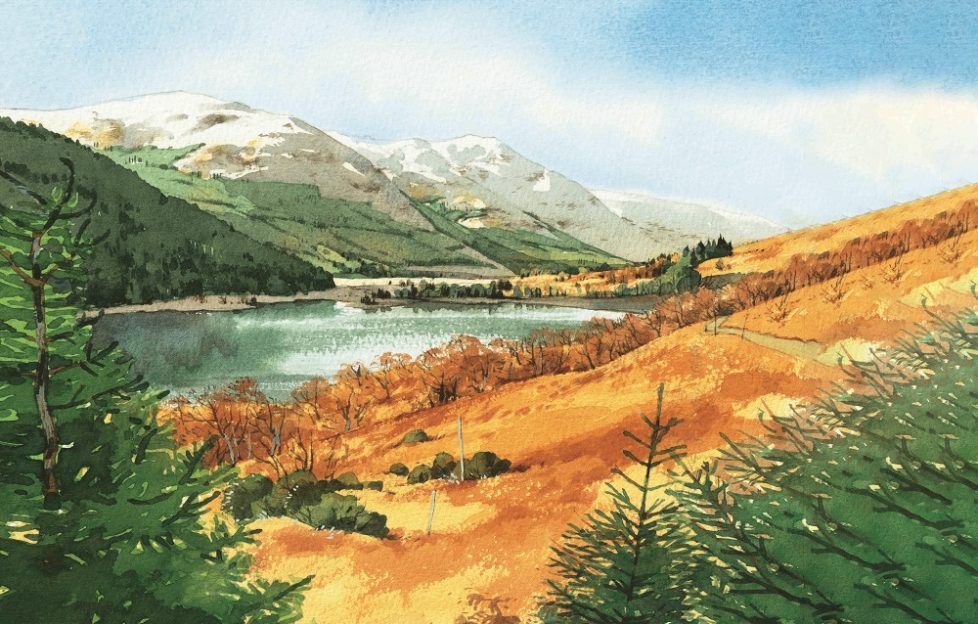 Illustration courtesy of DC Thomson Ltd.
It's time for another sneak peek at our latest issue, and you're in for a real treat, with a whole host of great features and fiction.
Kicking everything off is Willie Shand who is mapping the many haunts of outlaw and folk hero Rob Roy MacGregor in the Trossachs.
Even today, almost three centuries after his death, Rob Roy's adventures are still attracting film-makers from around the world. From Ben Venue to Balquhidder, join Willie in this stunning part of Scotland.
The Archers At 70
Douglas McPherson looks behind the scenes of the world's longest-running drama series, The Archers. Join Douglas on the set of the fictional village of Ambridge.
There is a sound-effects board with a different doorbell for every house in the show. That's because after 70 years, the fans can tell them apart!
The Royal Year
Ian Lloyd looks back on a challenging twelve months for the Royal Family.
Harry and Meghan decided to step away from public life in Britain and planned to move to the States. Then Prince Andrew was banished from royal events. Officials said there is "no way back" for him after his unwise friendship with Jeffrey Epstein was brought to everyone's attention.
As if that wasn't enough, COVID led to the monarch isolating at Windsor Castle with Prince Philip. Ever the professional, she used Zoom to continue with her meetings.
Penguin Fun
Mairi from the Features team chats to Charles Bergman, who has travelled far and wide, seeking every species of penguin in the world. An academic in environmental literature in Washington, Charles spends much of his time writing about and photographing animals.
Now he has published the book "Every Penguin In The World", a photographic documentation of his journey to see every species of penguin around the globe. Among Charles's penguin adventure highlights is watching Gentoo penguins entertain themselves on the Falkland Islands.
A Chat With Neil Brand
Editor Angela enjoys a harmonious conversation with music expert and TV presenter Neil Brand. The "Friend" recently launched a brand-new podcast, "Reading Between The Lines", and Neil has recorded a very special tune to accompany it . . .
And that's not all we have in store for you. There's the usual feast of fiction, plus a pattern to knit a beautiful Aran sweater, amongst other things. We do hope you enjoy it. See you here in a week's time.
---
Has this sneak peek encouraged you to subscribe to the "Friend"? Click here. This will mean your "Friend" will come straight to your doorstep! 
You can also take out a digital subscription, meaning your issue will come straight to your computer, tablet or phone! And it's great value for money. Click here for more details.