Fiction Sneak Peek: January 16, 2021 Issue
---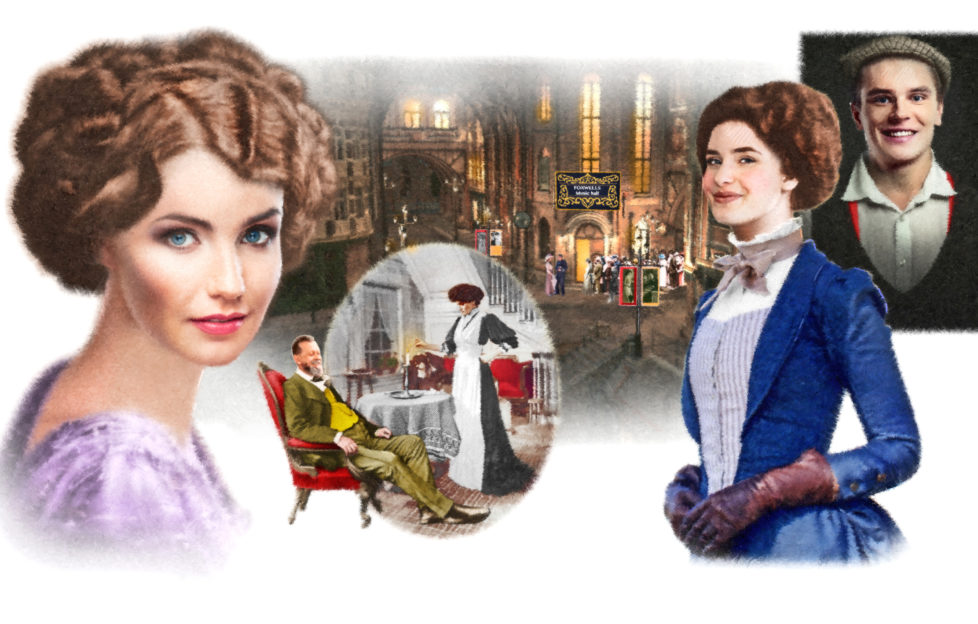 Illustration by Mandy Dixon.
Welcome to our weekly sneak peek all the "Friend" fiction you'll find in our latest issue, on sale Wednesday, January 13.
Our opening story this week is "A Word Of Advice", set in 1849. Dinah thinks romance has passed her by, but her sentimental aunt helps her see things differently. Written by Alison Carter, our opener is warmly illustrated by David Young.
"The Cat's Out Of The Bag" is our next short story. When Linda's husband leaves after forty years, her sadness manifests itself in an unusual way. Eirin Thompson's short story is thoughtfully illustrated by Ruth Blair.
We have a debut author next. In "It's Now Or Never", by Writer Of The Week Christina Collins, a young couple decide it's time to make their dream a reality. With a sweet illustration by Sarah Holliday.
Forgetful Cheryl bad memory has landed her in another scrape! Katie Ashmore's fun short story "Forget About It!" has a light-hearted illustration by Martin Baines.
"A Class Act" is next. A substitute teacher discovers she's to be her granddaughter's teacher for the next three weeks — and there are many important things her class needs to learn. Alison Wassell's thought-provoking short story is illustrated by Mandy Dixon.
In Alyson Hilbourne's "Doing Her Best",  Zoe has always blamed her mum for the dad-sized hole in her life. With an illustration by Mandy Dixon.
Our final story this week is "Beneath The Stars". When a couple cancels their wedding anniversary trip, does that also doom a substitute trip? Find out in this intriguing short story by Mary Barr.
Serials
A brand new serial begins today! Set in the 1900s, "Swansong At Foxwell's" tells the story of legendary singer, Kitty King. Why is she performing at Will's father's music hall? Our fabulous five-part serial by Lynn Love is beautifully illustrated by Mandy Dixon (main image).
In Part Six of "The Inn On Bluebell Lane", Jess has been trying to keep a low profile at school. So how will she ever have the courage to sing in front of everyone? Our eight-part serial by Katharine Swartz is wonderfully illustrated by Sailesh Thakrar.
Series
In Della Galton's "Paw And Order", Miriam's about to get a taste of her own medicine . . .
And in Glenda Young's "Riverside", what exactly is Jim up to now?
---
If this sneak peek has left you wanting more, don't worry! Our new issue is in shops soon.
Did you know that subscribers receive their issues early? Click here for more information on subscribing to the "Friend" today. Right now we're offering a fantastic subscriber discount, too: just £8 for the first 13 issues. Don't miss out, take advantage of this offer while it lasts!
Fiction fans will also want to listen to "Reading Between The Lines", our brand new story podcast. Click here for more information.