Lockdown 3.0: Hit The Pause Button
---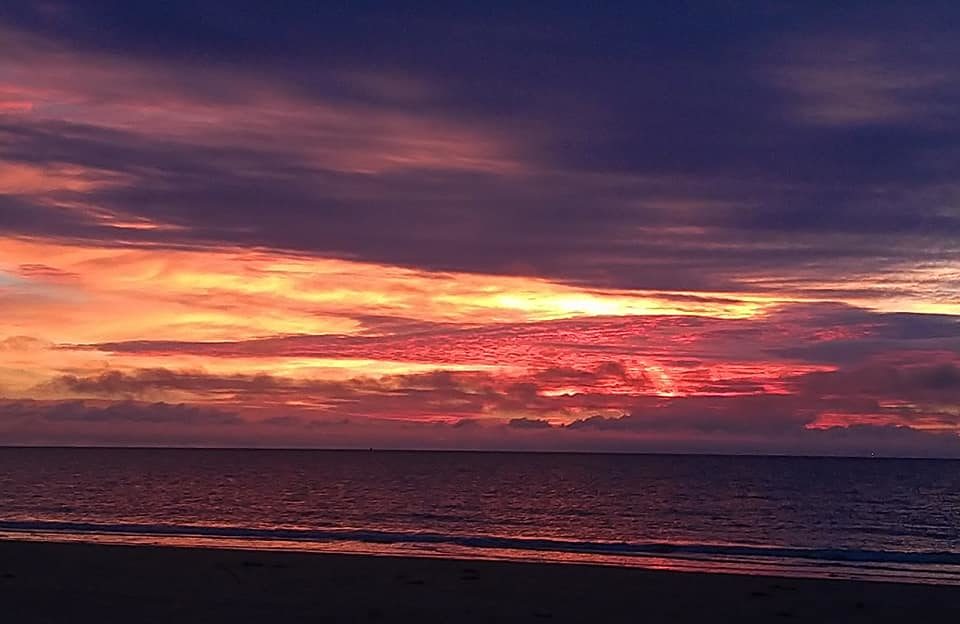 Photograph by Tracey Steel.
Lockdown, eh?
There are so many restrictions still in place that you'd think you'd have more time to relax. It's not always the case though.
Lots of us are working, albeit from home. Some still have no choice but to go into their workplaces.
People are also stuck at home and missing out on contact with family and friends. It's not ideal.
It's very easy to feel a bit down about things just now, and every so often it's important to take a little while to reflect and try to feel calm.
I'm lucky that I leave right beside the sea so the wonder of the waves has been amazing for my mental health over the past ten months. At this time of year you don't have to get up too early to see the most wonderful sunrises.
That's why my friend and I decided we would go to the beach, catch the sunrise then go for a big walk.
We socially distanced, obviously, and wrapped up in our hats and scarves, we set off in the dark.
We made our way down to the beach and stood in awe as the sky changed colour as the sun gently started its ascent. There was hardly a breath of wind and the waves whispered over the sand towards our feet.
My friend is a nurse, so if anyone needs some time out and mindfulness it's her.
Time seemed to stand still as the sky went from deep orange to glorious purple and the serenity of the moment worked its magic on us.
A big walk and a brief stop for a flask of coffee and the world seemed a better place again.
No matter what is happening in your lockdown world it's important to hit the pause button now and again.
Fresh air is hugely important, even if you're just going for a stroll around the block.
Podcasts are a perfect way to lose yourself for a little while too.
Overall, be kind to yourself. The weather's not great at the moment, but even ten minutes outside can cheer you up.
---
For more from the "Friend" team, read our blog here.