Story Endings And Last Lines
---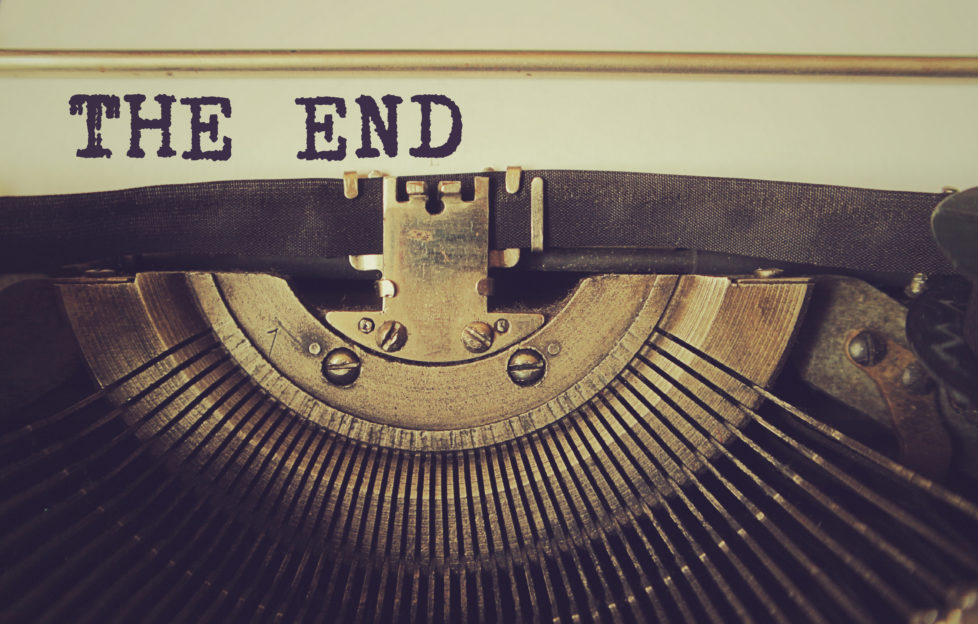 Shutterstock.
I love a good story ending. One that sums up the main character's journey.
I think in any story there is at least a line or two that sums up what the story is about. This doesn't have to be the very last line of a story, but the ending should still reflect a final bow; closure to all that has gone before.
In the "Friend" this is often a resolved ending, when the hero and heroine get together, or the crook has been apprehended and the sun will rise the next day. But not always . . .
An unresolved ending might mean the hero still has to search for his sweetheart, or the couple with marriage difficulties have yet to sort out their problems. However, as in the last line of Margaret Mitchell's "Gone With The Wind", the promise of hope will be prevalent.
"After all, tomorrow is another day."
A twist in the tale can work to good effect; the reader not expecting the sudden turn of events. But if you go down this route, there should still be a reason for the twist. Don't leave the readers feeling cheated – show them that the twist is the best ending for your character.
A clever, insightful ending can reflect the overall tone of the story. This is humorously captured in Markus Zusak's "The Book Thief", whose narrator is none other than Death.
"I am haunted by humans."
I like the final words in Ernest Hemingway's "The Old Man And The Sea", the words sum up the old man's final journey.
"The old man was dreaming about the lions."
It's certainly a line that offers closure, but it's also a reflective one – one that makes the reader ponder about the dream and the lions themselves.
If a story reflects dreams, you have the ability to write your own. How you choose to end your story is up to you.
---
For more hints and tips from the "Friend" Fiction team, click here.