Fiction Sneak Peek: February 27, 2021 Issue
---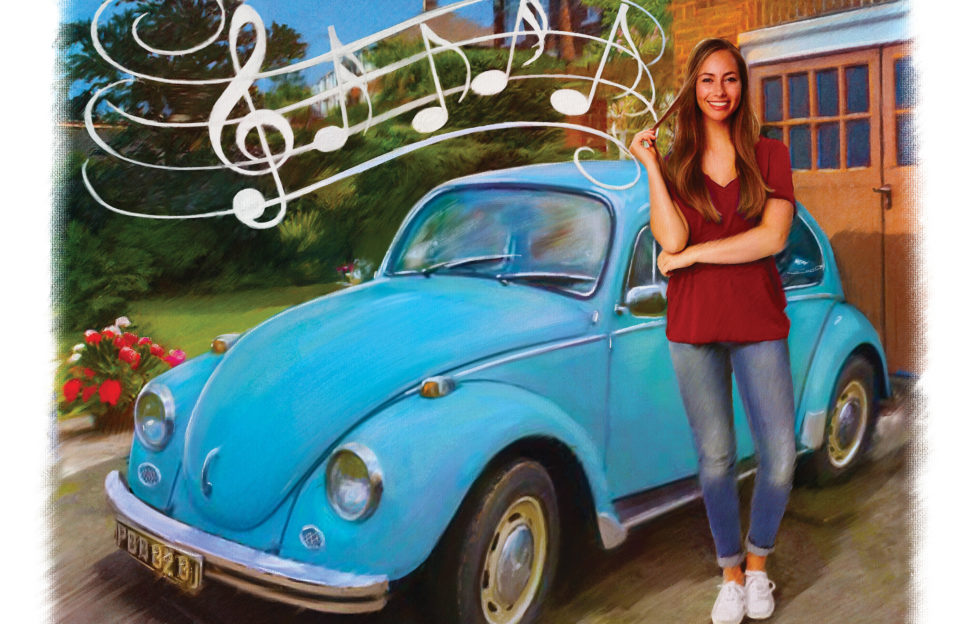 Illustration by David Young.
Hello! And welcome to our weekly sneak peek at the fiction in our forthcoming issue.
Our opening story is Val Bonsall's "An Inside Job". The Victorian Detectives are on the case of some missing jewels — but rumour has it that Inspector Brown's colleagues aren't to be trusted! With a super illustration by Ruth Blair.
Alison Carter's "You Are What You Eat" is next. A&E nurse Tara has a diet which leaves a lot to be desired. Until neighbour, Miss Phillips, comes to the rescue! A cheering illustration by Manon Gandiolle accompanies this story.
Life has a weird way of working out for the best, in Francesca Capaldi's "Worth Waiting For". With a heart-warming illustration by Mandy Dixon.
In "Time To Think", by Leonora Francis, one young man hopes his old neighbourhood has the answers he seeks. With a thoughtful illustration by Jim Dewar.
Broken-hearted Callie moves in with her gran and finds that her grandpa's old VW Beetle seems to have a life of its own!  Jacqui Cooper's feel-good short story, "Singing The Blues", has an uplifting illustration by David Young (above).
One woman's footwear holds a lifetime of memories in Jennifer Copeland's "In My Shoes". Tracy Fennell has illustrated this so beautifully for us.
And in our final story, Antoinette has had enough of birthdays. Especially as her next one is something of a milestone! So she decides that in future, she's just going to ignore them . . . Eirin Thompson's light-hearted story, "No More Birthdays", has an illustration from Shutterstock.
Serials
A new serial begins today. In "All Change At The Cosy Café", is it time for Gwen to hang up her apron? By Beth Watson, our four-part serial has lovely illustrations by Sailesh Thakrar.
In the second part of "The Call Of The Prairie", by Sandy Salisbury, will Henry be welcomed by the Cheyenne who'd raised Rose? With super illustrations by Gerard Fay.
Series
Will the weather ruin Bill and Miriam's anniversary plans? Find out in Della Galton's "Paw And Order".
And in Glenda Young's "Riverside", Ruby has an idea where her lost purse might be . . .
---
If this sneak peek has left you wanting more, don't worry! Our new issue is in shops soon.
Did you know that subscribers receive their issues early? Click here for more information on subscribing to the "Friend" today. Right now we're offering a fantastic subscriber discount, too: just £8 for the first 13 issues. Don't miss out, take advantage of this offer while it lasts!
Fiction fans will also want to listen to "Reading Between The Lines", our brand new story podcast.
This week, we've released a special episode, which features Editor Angela's podcast debut! Click here for more information on how and where to download the podcast today. And don't forget, you can leave us a review, too!