Features Sneak Peek: March 6, 2021 Issue
---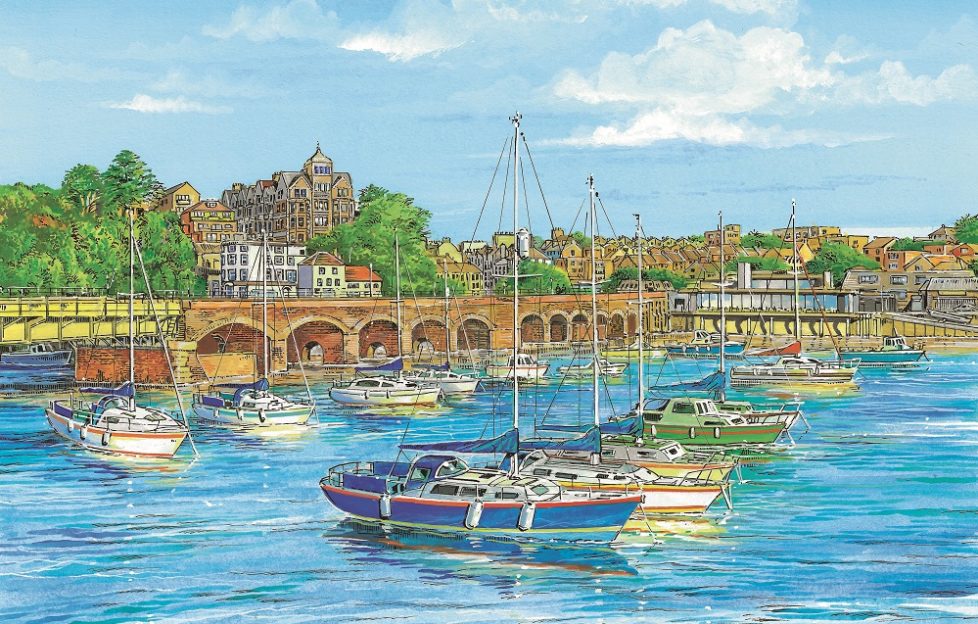 Illustration by DC Thomson Ltd.
Here's a sneak peek at the brilliant features we've packed into our latest issue. We think you'll enjoy it!
Join Pat Coulter as she travels along the Kent coast, a favourite of playwrights and stars.
This trip was inspired by the 80th anniversary of Noel Coward's comedy "Blithe Spirit". Pat delves into the famed playwright's fascinating life story.
She also takes time to take in the Battle of Britain memorial, following the 80th anniversary of that conflict last year. And she even finds time to follow in the footsteps of James Bond author Ian Fleming, Daphne du Maurier and John Mills!
The Lavender Girls
While researching her new novel, "Secrets Of The Lavender Girls", Kate Thompson chatted to Jill Millard about her wartime experiences in the Windmill Theatre in Soho.
In 1940, as London faced the onslaught of the Blitz, 41 theatres in the West End dimmed their lights. Only the Windmill remained. The theatre was determined to provide entertainment for the war-weary.
And when they weren't dodging bombs, the Windmill Girls were out on the road, performing to troops in aircraft hangars, drill halls and canteens.
Reading Friends
Bill Gibb tells the story of charity Reading Friends and how a shared passion for books is helping connect people of all ages.
The organisation is helping to tackle loneliness by bringing people together to read, chat and share stories. It was set up in 2017 by the Reading Agency, which believes that reading can help us meet many of life's big challenges.
From small beginnings, Reading Friends has blossomed. There are now groups operating in all nations of the UK.
Luminary Bakery
Luminary Bakery is a social enterprise providing training, employment and a sense of community to some of London's most disadvantaged women.
It has transformed lives affected by poverty, homelessness, domestic violence and human trafficking. Gilly Pickup finds out more.
Elsewhere: Sarah Jagger provides some financial advice to help you relax in retirement, and we have a pattern to knit a beautiful lacy waistcoat. Plus Alexandra shares some suggestions to help you prepare for spring.
---
Has this sneak peek encouraged you to subscribe to the "Friend"? Click here. This will mean your "Friend" will come straight to your doorstep! 
You can also take out a digital subscription, meaning your issue will come straight to your computer, tablet or phone! And it's great value for money. Click here for more details.