Snapshot Of A Generous Gesture
---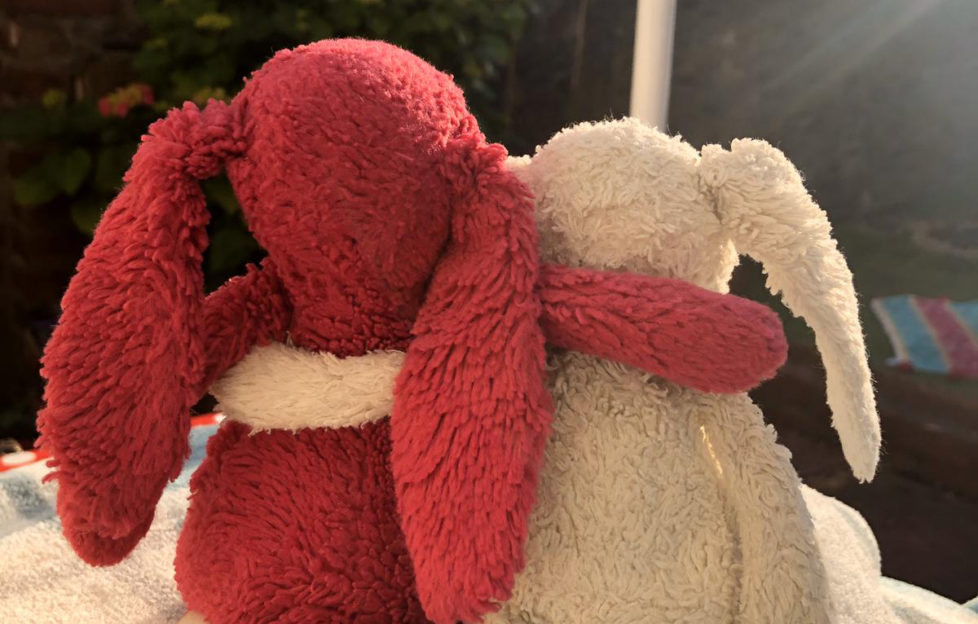 The runner-up entry by Edward Harrhy.
Here at The "People's Friend" we recently ran a photograph competition on the theme of "friendship" and were delighted with the generous response from readers.
In fact, it's fair to say that we were moved to tears by one or two entries. Among which was one photograph that brought a smile — a simple picture of two stuffed rabbits hugging, that was taken by Edward Harrhy from Pontllanfraith.
Edward told us the story of his picture:
"My granddaughter Sophia (aged six) came to me and said, 'Gramps, why can't all people be like us and my bunnies? We are all real friends; come and see.' When I saw her bunnies with interlocked arms I found it so moving I just had to take a picture. My wife and I are going on for eighty and we have only seen Sophia twice since last March."
She could not believe it until she saw your magazine
When Edward discovered the picture was a runner-up he was quick to tell his granddaughter that she'd won £50, and he gave us this update.
"As we're still in lockdown I was speaking to Sophia and her mum through Zoom and Sophia was excited to have had the picture of her bunnies in your magazine (you have a friend for life now!). She could not believe it until she saw your magazine.
"Sophia and her mum had recently seen a charity advert for cleft palate surgery, which had had an impact on Sophia, so, when her mum asked her what she would do with the money, straightaway she said she wanted it to go to that charity, saying she wanted those little girls to have a smile like her."
No wonder the whole family is so proud of Sophia. It's amazing to think that she is so generous at such a young age.
Sophia's first thought was for the welfare of others.
What a remarkable little girl.
---
For more from the "Friend" team, click here.