Features Sneak Peek: March 27, 2021 Issue
---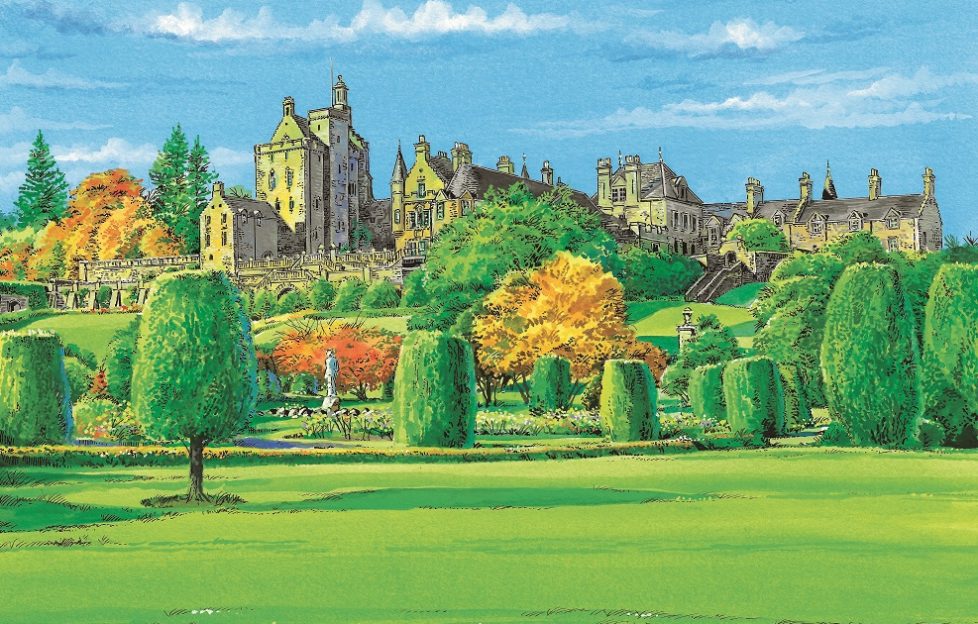 Illustration by DC Thomson Ltd.
Welcome to the Sneak Peek for the March 27, 2021 issue. We have plenty of treats for you this week.
Willie Shand unveils the stories hidden in the stunning vistas of Perthshire as he explores beautiful Crieff. Formerly frequented by huge droves of cattle for the Michaelmas Tryst, Crieff is now a fashionable spa town. We'll follow the quiet road down towards Drummond Castle and enjoy the beauty of Balloch Loch. Willie will regale us along the way with tales of the witches associated with these parts along with other interesting historical titbits.
150 Years Of The Royal Albert Hall
Muhammad Ali fought there, Adele has sung there and Winston Churchill made speeches from its stage. Yes. the Royal Albert Hall has seen many different kinds of event over the course of its 150-year history.
The hall's domed roof comprises a 338-tonne iron frame and 279 tonnes of glass. It broke the record for the largest unsupported glass dome in the world. In 1967, The Beatles sang about how many holes it would take to film the albert hall in "A Day In The Life". The Kinks and Gary Barlow have also name-checked the famous venue. Douglas McPherson finds out more.
Fore-edge Painting
As a fore-edge painter, Martin Frost is the last of his kind. In fact his specialism is so unusual, he received an MBE for preserving the skill, teaching it in classes. His unusual skill sees him add stunning, ornate watercolour artworks to the edges of book pages. The pages are often gilded so that when flat, you can only see gold, but twist the book and an incredible painting reveals itself. Alex on the Features Team finds out more.
Dom's Food Mission
One morning when taking his two small children to class, Dom Warren was struck by the appearance of some of the school children he saw. He later chatted with his wife about it, and she said the children probably couldn't afford to go to the breakfast club. Dom had thought breakfast clubs were free and couldn't stand the idea of children going hungry.
His idea for Dom's Food Mission was born. He used Facebook to appeal to local residents to donate surplus food. He then redistributed it to those in need. With help from the Salvation Army and some supermarkets, Dom's Food Mission has gone from strength to strength. Gillian Harvey finds out more.
Elsewhere, we have a collection of fabulous fish recipes and Sarah Jagger checks out the cream of the crop of coffee-machine accessories. Plus we have a pattern to knit a beautiful jacket. Don't miss out on your copy.
---
Has this sneak peek encouraged you to subscribe to the "Friend"? Click here. This will mean your "Friend" will come straight to your doorstep! 
You can also take out a digital subscription, meaning your issue will come straight to your computer, tablet or phone! And it's great value for money. Click here for more details.