Editor's Diary: Angela Goes Retro!
---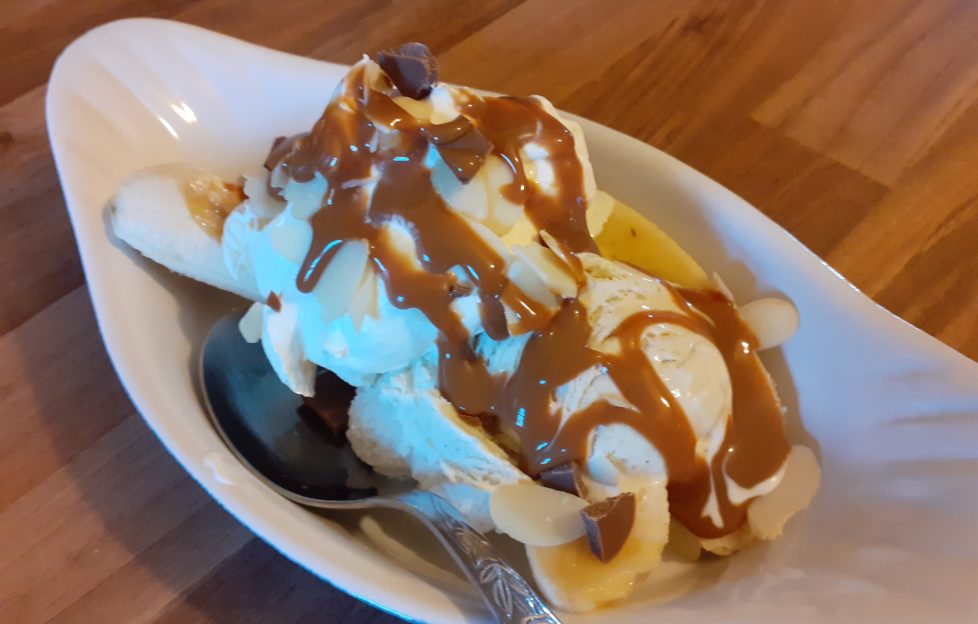 Photograph by Angela Gilchrist.
In this week's Editor's Diary, I've come over all retro! I've gone back to the 1970s in search of culinary inspiration. And the results were delicious!
Like many people right now, I'm growing weary of planning and preparing meals. I enjoy cooking — but it's nice to have a break once in a while. And having a meal out is a great way to try something new that you wouldn't make for yourself at home.
That, of course, hasn't been possible for some time now. And I'm not alone — meal fatigue is a real thing, as we found out recently on our Facebook page.
I have been attempting to ring the changes as much as possible. Recently, Mr PF Ed and I have enjoyed pizza night, Chinese night and (my favourite!) pie night. All home-made, of course, but choosing a theme makes it feel a bit more special.
One banana, two banana  . . .
The inspiration for our most recent culinary adventure came while we were out walking. By the side of the road, someone had discarded a banana skin. And another . . . and another.
Showing our age, we childishly began singing "One banana, two banana, three banana, four . . ." The theme tune for popular 1970s children's TV show "The Banana Splits", in case you didn't know!
Which immediately prompted the comment, "I can't remember the last time I had a banana split . . ."
And so banana split night was born. And it was fabulous!
I made mine by halving a banana lengthways, topping it with vanilla ice-cream, whipped double cream, flaked almonds, chocolate chips and caramel sauce. It certainly brightened up Saturday night!
I was reminded of the thick glass dishes my mum used to serve banana splits in. It must have been a popular pud back in the day if there were special dishes sold specially for the purpose.
In fact, the banana split is widely believed to have been invented by an optometrist called David "Doc" Strickler in Latrobe, Pennsylvania in 1904. Apparently they hold an annual festival there in the dessert's honour.
And a classic banana split contains one scoop each of vanilla, chocolate and strawberry ice-cream and maraschino cherries.
Which also sounds marvellous! I can feel another banana split night coming on already . . .
---
For more from Angela's Editor's Diary, click the tag below.
Click here to take a look through Cookery Ed Marion's recipe collection for your next dessert.