Writing Prompt Story Starter: At The Hairdresser's
---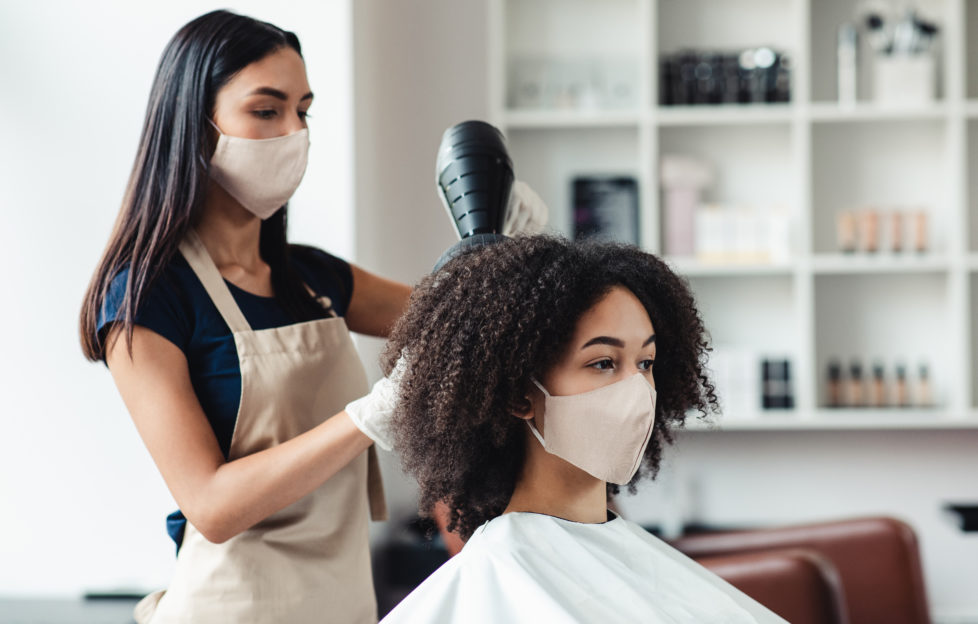 Shutterstock.
This week's Story Starter is prompted by the very welcome reopening of hairdresser's shops up and down the country.
With the easing of lockdown restrictions, we're seeing a gradual reopening of shops and garden centres, gyms and spas, and libraries.
It is dependent on where you live in the UK, of course, with different rules in different parts of the country.
Could this positive news help prompt a "Friend" story?
Lockdown hair
Hairdresser's Reopening. Lockdown hair. DIY haircuts. Remember in the 1970s you used to get those do-it-yourself hairdressing scissors that had a "thinning" attachment?
Hairdressing disasters.
Getting back to normal. To some degree.
Getting a much-needed haircut. I'm booked for April 24.
Time to yourself – 'me-time'. Chilling out with a book or a magazine and a cuppa. Bliss!
Chats with the hairdresser. Hairdressers who become friends.
Going for a completely different look. Getting long hair cut short, or allowing hair to go grey gracefully…or not!
Losing hair.
Getting hair done at home. Or dying it yourself.
Hairdressing in days gone by. Curlers – a shampoo and set. Sitting under the dryers. And further back still, putting rags in hair for heat-free curls.
Not quite out of the woods yet
Although we'll be able to go back into salons, social distancing rules are still in place, and we all still need to wear masks and visors, etc. So, getting there, but not out of the woods yet.
The High Street opening up.
Getting back to the gym. After months in close proximity to the biscuit cupboard.
And of course, visiting garden centres, and book shops. Hooray!
Cinemas and bingo halls are getting ready to reopen now, as are pubs and restaurants.
Getting ready to go back to work. And seeing friends and relatives, even if for now, that means sitting outside freezing!
---
To pick another Story Starter from our archive, click the tag below.