Features Sneak Peek: April 17, 2021 Issue
---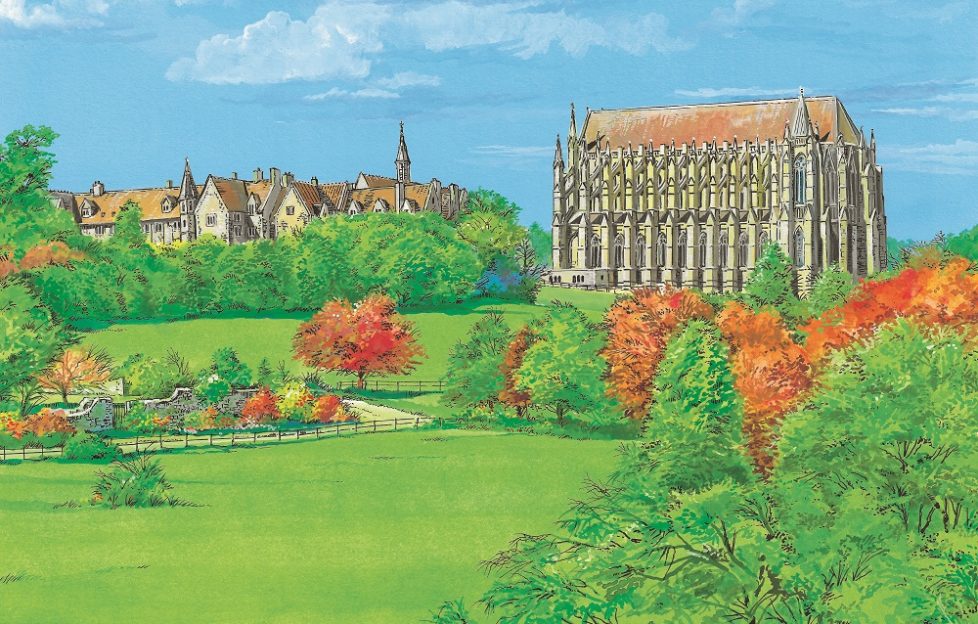 Pat Coulter enjoys a relaxed coastal adventure through Sussex harbour town Shoreham-by-Sea. Along the harbour entrance, fishermen hope for a nibble on their lines and bird spotters look for orange-beaked oystercatchers. Shoreham Beach is a wonderfully diverse wildlife habitat and now a protected nature reserve. We will pass many houses once frequented by actors from London because Shoreham-by-Sea has been used for a lot of filming. Our visit will take us to the Marlipins Museum of local history and to Lancing College Chapel. Highlights here include the Rose Window with 30,000 pieces of stained glass.
Jordan Ohara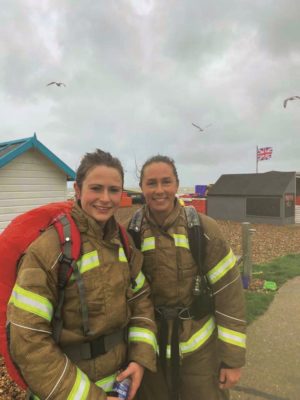 When firefighter Jordan Ohara lost her nana, she wanted to pay tribute to the woman who raised her and the nurses who cared for her. She walked from Bognor Regis Pier to Brighton Pier and back again – in her firefighting gear! The 60-mile walk would have been no mean feat at the best of times. But when you add in the breathing apparatus and fire kit, Jordan was carrying around 22 kilos. Aside from the pier-to-pier challenge, Jordan set herself a target of walking or running 100 miles every month. Lisa Crow finds out more.
Scottish Atlas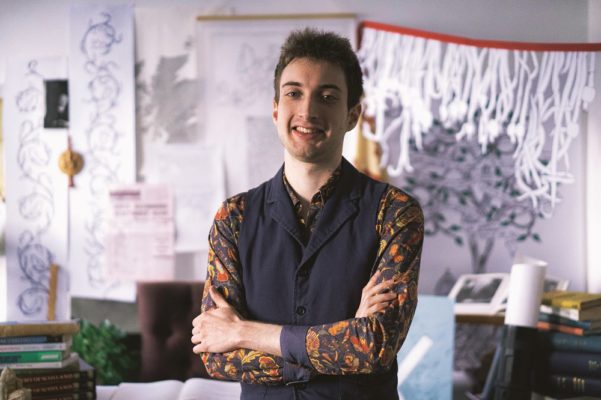 Andrew Redmond Barr is mapping out the first major Scottish atlas for over 100 years. In an age when we can access maps online, Andrew argues there's nothing quite like holding a paper copy in our hands. Andrew, who is also the creator of "Summer Of Independence" and "The Illustrated Declaration Of Arbroath", hopes that this new atlas will help people see Scotland in a new light. Dawn Geddes finds out more.
Gerry Cross The Mersey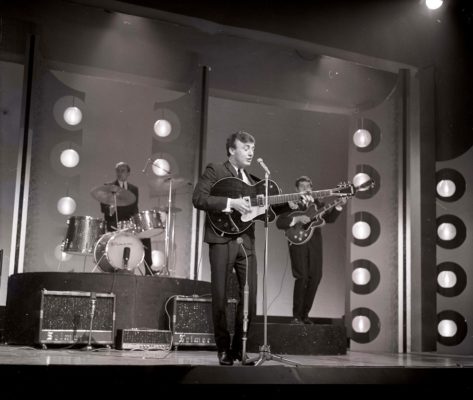 Douglas McPherson pays tribute to late Liverpudlian singing legend Gerry Marsden. With his big grin and a guitar held high, Gerry was at the forefront of the Merseybeat explosion in the 1960s. His band Gerry and the Pacemakers were the first UK group to have three number one records with their first three singles. "You'll Never Walk Alone" is the most famous football terrace song to this day. Did you know the band were once named Gerry Marsden and the Mars Bars? A certain chocolate manufacturer found issue with the name so they had to pick another one. Read your copy to discover some more interesting facts.
Elsewhere, we have gathered together a collection of perfect pasta recipes and have a pattern for you to knit a beautiful gilet. We also have a lovely article about a little Bichon Frise who is a PTSD assistance dog. Plus we have our usual feast of fiction. Enjoy!