Fiction Preview: Special 208
---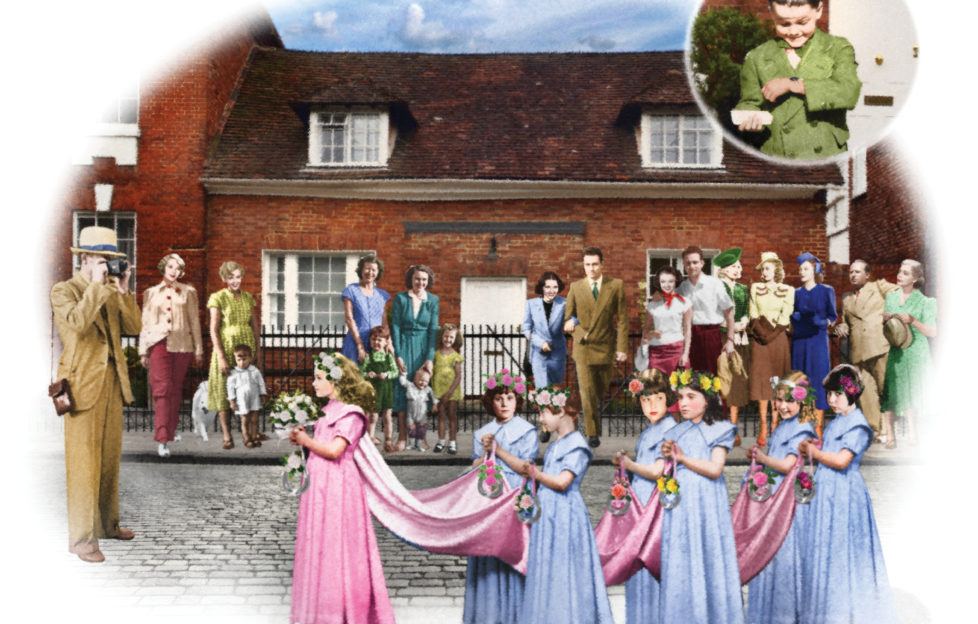 Illustration by Mandy Dixon.
"The People's Friend" Special 208 is out on May 5, full of fresh spring stories for you to enjoy.
Let's take a look inside . . .
The opener
Nina Hoole's "Queen For A Day" welcomes you to our brand new Special. Some people think Susan the wrong choice for Rose Queen's attendant – can she prove them wrong? This gentle story by our writer of the week has a charming illustration (above) by Mandy Dixon.
Whenever Linzie has a question, she finds the answer in Gran's mirror. But is it really magic? Find out in "Mirror, Mirror" by Patsy Collins, with an illustration by Manon Gandiolle.
Len and Betty are allotment buddies, but find to their dismay that their young relatives don't see eye to eye in "The Whole Story" by Christine Sutton. With an uplifting illustration by our own Manon Gandiolle.
Our next story is set at the time of the Great Exhibition, in 1851, and for those in need, Fizzy Finch is a friend indeed! Alison Carter's light-hearted "At Your Convenience" has a cheerful illustration by Sarah Holliday.
Alyson Hilbourne's "A Sensible Solution" is next. Lady's companion Miss Tunbridge is certain there's something suspicious about her employer's demise – and she's going to find out what! Philip Crabb's artwork accompanies this story, set in the 1920s.
A charity shop evokes nostalgia in "For The Record", by Julie Goodall . . .
. . . and there's a plant thief on the prowl in Sue Cook's "Seeds Of Suspicion", illustrated by Ruth Blair.
And Special 208 continues!
Strange forces are at work in Tony Redcliffe's dramatic short story, "Look Into My Eyes", illustrated by Andre Leonard . . .
. . . and Media Studies graduate, Kirsty, finds that being a PA is not quite as she expected in Eirin Thompson's "His Girl Friday". With a bright illustration by Kirk Houston.
Then, someone keeps a promise in the endearing "Grace's Legacy", by Polly Grace.
Tough times are remembered in "Chasing Rainbows" by Fiona Thomson. Fiona will be our Writer Of The Week this coming Monday.
We go back to the opening of Birmingham's Spaghetti Junction in "The Eye Of The Beholder", set in 1972. Alison Carter's evocative short story is illustrated by David Young.
Hermit, Gabriel, is "No Ordinary Man" – find out why in Teresa Ashby's super short story, illustrated by Helen Welsh.
Our final story
And in our final short story of this Special, new girl, Natasha, needs "Someone To Confide In". Gabrielle Mullarkey's perceptive short story is illustrated by Philip Crabb.
---
We're very proud of Special 208, and we hope you enjoy!
And remember if you love our fiction you can subscribe to the "Friend" Special today, to make sure you never miss another issue. In fact, we'll have them delivered straight to your door! Click here for more information.
"Reading Between The Lines", our fiction podcast, is another great source of stories. Click here to start listening!