Features Sneak Peek: May 15, 2021
---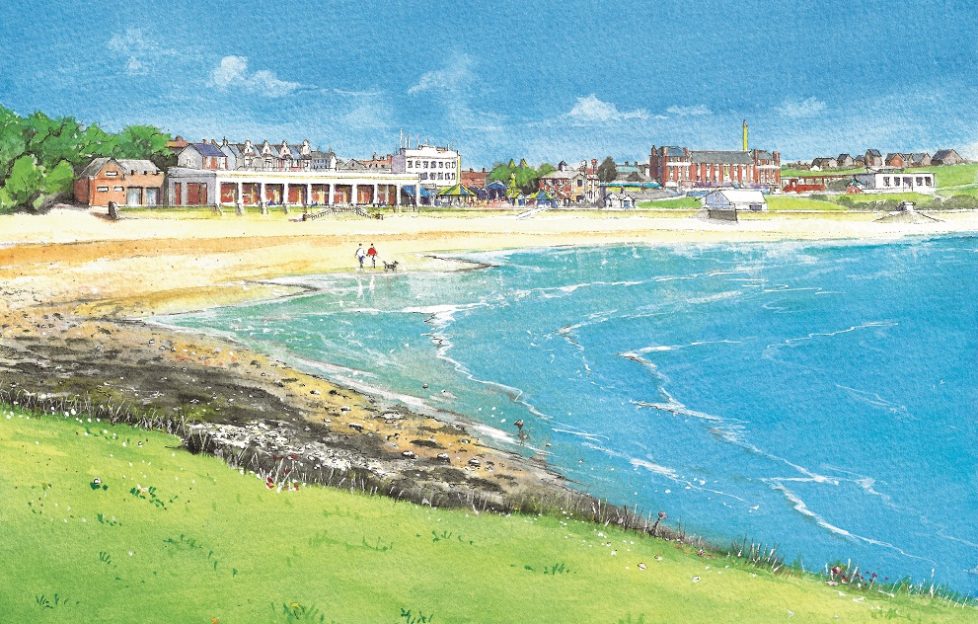 Illustration by DC Thomson Ltd.
Neil McAllister's retracing the steps of his youth in Welsh seaside town Barry in our May 15, 2021 issue.
The area has become associated with the BBC comedy "Gavin & Stacey". However, in the 1960s, its seaside delights were a regular childhood treat.
Neil looks back fondly on the days of Butlins holidays and we will also join him on a visit to Dyffryn Gardens. The Exotic Garden is well named, and we will encounter a stand of palms and even banana trees.
There are many lovely drives and walks from Barry, too. Along the way, we will take in some of the filming locations of "Gavin & Stacey", too.
Cirencester Kindness Project
Often the little things can make a big difference. It can be a smile, someone holding open a door, or a cheery greeting to lighten your mood and make the day seem better.
For residents of the Gloucestershire town of Cirencester, something else has been brightening their lives.
They've been finding bouquets of flowers and other nice gifts lying around the town for them to take and enjoy.
Dogs With Jobs
Spending long days working hard outdoors, whatever the weather, won't be everyone's cup of tea.
But for Katy Cropper of Shap, Cumbria, it's just the tonic, especially when Gin is by her side. Gin is her much-loved eighteen-month-old Border collie, an extremely loyal sheepdog who's proving to have first-class credentials.
Katy lives on a remote farm and breeds Scottish Blackface sheep. She has had Gin since she was a puppy and started training her when she was five months old.
Lorna Cowan heads to the Cumbrian countryside to meet the diligent dog that spends her days herding sheep.
Silhouettesman
One spring morning in 2020, three life-size silhouettes of sheep appeared in the Scottish Borders village of West Linton.
Since then, the sheep have been joined by silhouettes of giraffes, horses, Viking children, dragons and even a Gruffalo!
The eye-catching silhouettes are the creation of an anonymous artist who goes by the name of Silhouettesman. Janey Swanson finds out more.
Elsewhere, we have a collection of tasty breakfasts that will get your day off to a great start. Plus we have a pattern to knit a stylish cabled cardigan. Enjoy!
Has this sneak peek at our May 15, 2021 issue encouraged you to subscribe to the "Friend"? Click here. If you do, your "Friend" will come straight to your doorstep! 
You can also take out a digital subscription, meaning your issue will come straight to your computer, tablet or phone! And it's great value for money. Click here for a sneak peek at that!