Wholewheat Carrot And Honey Cake
---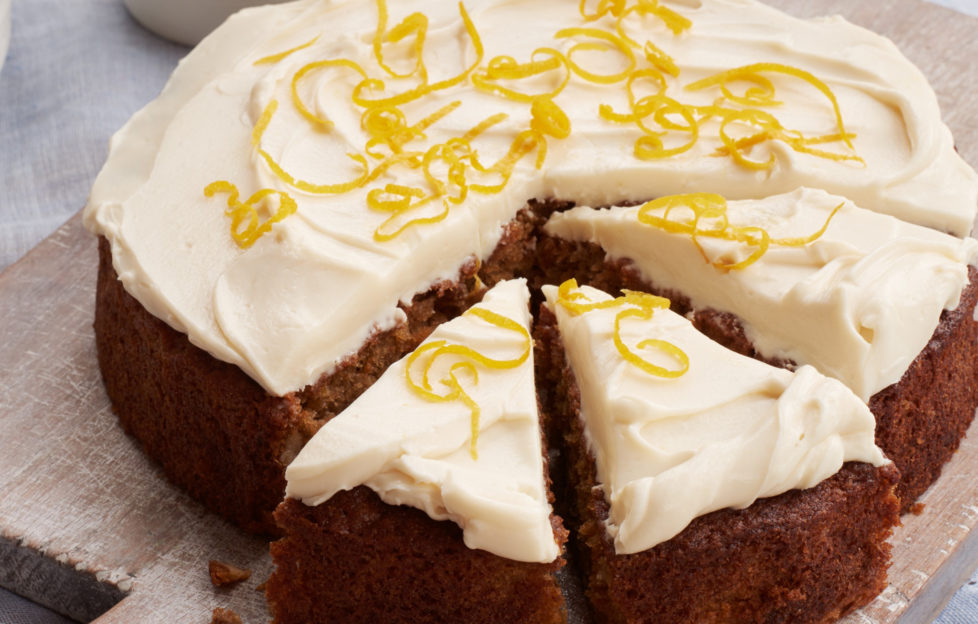 Ingredients
85 g (3 oz) self-raising wholemeal flour
85 g (3 oz) self-raising plain white flour
100 g (3½ oz) soft brown sugar
1 tsp baking powder, sifted if lumpy
3 medium free-range eggs
125 ml (4 fl oz) sunflower oil or light olive oil
2 tbs Rowse Clear Honey
Juice of 1 orange
1 tsp vanilla extract
100 g (3½ oz) grated carrots
50 g (1¾ oz) chopped walnuts
For the Icing:
200 g (7 oz) mascarpone or cream cheese
2½ tbs Rowse Clear Honey (Greek honey or Acacia honey work well here)
1 tsp vanilla extract
1 orange, grated zest (optional)
Recipe and image courtesy of Rowse Honey.
With World Baking Day today and World Bee Day on Thursday, what better way to mark both occasions than this delicious Wholewheat Carrot and Honey Cake with lucious Mascarpone and Honey Icing?
Method:
Pre-heat the oven to 180 deg. C., 350 deg. F., Gas Mark 4. Line a 20 cm (8 in) round cake tin, at least 5 cm (2 in) deep, with baking parchment.
Mix together the flours, sugar and baking powder in a mixing bowl.
In a jug, whisk together the eggs, oil, honey, orange juice and vanilla then pour into the flour mixture along with the grated carrot and walnuts. Stir to combine, but don't overmix.
Spoon the batter into the tin, gently smooth out the surface and bake in the oven for 40 to 50 minutes or until firm to the touch and a sharp knife inserted in the middle comes out clean. Leave to cool in the tin.
To make the icing, beat together the mascarpone, honey and vanilla. Remove the cool cake from the tin and spread the icing on top. Decorate with orange zest if using.
Cook's Note: For a dairy-free version of the icing, replace the mascarpone icing with an orange honey drizzle. Boil the juice and grated zest of an orange with 3 tablespoons of Rowse Clear Honey for 2 to 3 minutes. Prick the cake all over while still warm in the tin and pour the honey mixture on top. Leave to cool completely.
---
Looking for more honey recipes? Try these delicious Camembert And Hazelnut Parcels With Fruit And Honey Chutney, or click here for more great recipes from "The People's Friend". 
Don't miss our weekly recipes in the "Friend", subscribe now by clicking here. It means your magazine will come straight to your door every week — all you have to do is put the kettle on!
You can also take out a digital subscription, meaning your issue will come straight to your computer, tablet or phone! And it's great value for money. Click here for more details.