Fiction Preview: Special 209
---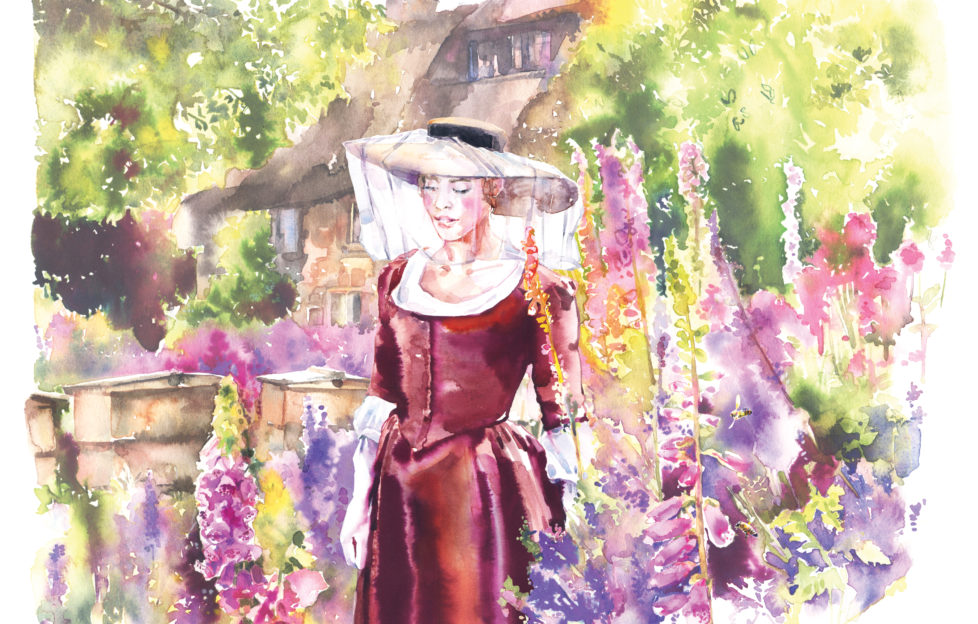 Illustration: Tracy Fennell
"The People's Friend" Special 209 is on sale this Wednesday, 26 May.
Let's look at the fiction that's inside!
The opener
Bee-whisperer Dorothy feels it's important to share her life with more than only her grandfather . . . Set in 1877 and written by Kitty-Lydia Dye, "Tell It To The Bees" is accompanied by Tracy Fennell's charming illustration (above).
When a cake belonging to the stern Mrs Cadwell goes missing in mysterious circumstances, she wreaks revenge on a boy from the "bad lads" table. But is he guilty as charged? Eirin Thompson's "Mrs Cadwell's Cake" has a Shutterstock illustration.
New furniture brings back old memories in Christine Sutton's "Suite Moments"; illustrated by Shutterstock.
"Duty Calls" next, and back in the 80s, school-leaver, Louise has taken on a big responsibility at the building society she works for. Laura Tapper's story is illustrated by Pat Gregory.
Rachel is in Malta visiting her son and daughter-in-law in our next short story, "Sink Or Swim", by Jacqui Cooper . . .
…and in Kate Hogan's "As Luck Would Have It", will Sylvie finally find some good fortune?
We head to a mediaeval re-enactment day next, and the chivalrous Sir Stefan has a certain charm about him, in Moira Gee's "A Knight's Tale". Illustrated by Ruth Blair.
And there's even more in Special 209!
The Convict Constable sets about solving the murder of the "knocker-upper" in Liz Filleul's enjoyable long read, "Death Knock". Illustrated by David Young.
A divorced couple have problems to solve in Alison Carter's "Designs On You", illustrated by Sailesh Thakrar . . .
. . . and in Nicola Martin's "King Of The Hill", one cat rules over the cul-de-sac! With a Martin Baines illustration.
Mistakes are forgiven in Kate Blackadder's gentle story, "A Real Gentleman" . . .
. . . and in Alyson Hilbourne's "Written In The Stars", people may not be what they seem. Illustrated by Manon Gandiolle.
A big favour is requested in Eirin Thompson's uplifting "All In The Family", illustrated by Mandy Murray.
Betrothed Mildritha can't be sure who to trust in Kate Finnemore's Viking-era story, "Friend Or Foe", illustrated by David Young.
Our final story
And in our final story of this Special, Petula wants to get on with new neighbour, Jude – but they're chalk and cheese! Eileen Gilmour's light-hearted short story, "Come Together", is illustrated by Mandy Dixon.
---
We hope you enjoy Special 209!
And remember if you love our fiction you can subscribe to the "Friend" Special today, to make sure you never miss another issue. In fact, we'll have them delivered straight to your door! Click here for more information.
"Reading Between The Lines", our fiction podcast, is another great source of stories. Click here to start listening!