Features Sneak Peek: June 5, 2021
---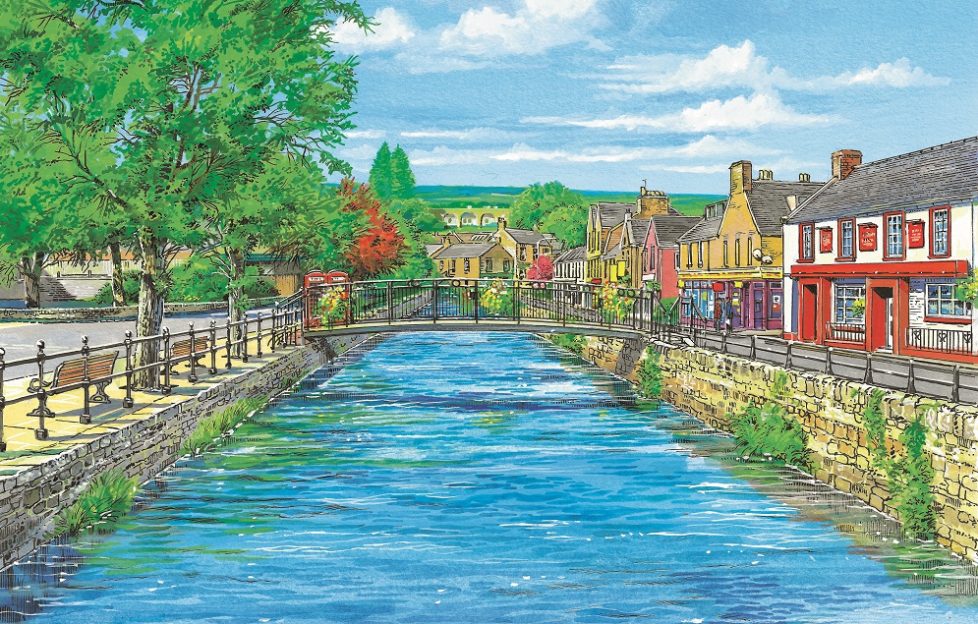 Illustration by DC Thomson.
Willie Shand walks the scenic Cateran Trail on the edge of Perthshire in our June 5, 2021 issue.
Five miles east of Blairgowrie sits the town of Alyth. Join Willie here as he takes a climb to the top of Alyth Hill. We'll also pass the Alyth Community Woodland and Orchard, where we will be met with wonderful far-reaching views over Strathmore.
We'll also take in the remains of a vitrified Pictish fort. According to tradition, here was the prison to Guinevere, or Vanora, Queen to King Arthur.
Around The World In 80 Plants
Plants are all around us, in our gardens and parks. We sometimes barely give them a second thought, but Jonathan Drori may be about to change that, as he has released a fascinating new book, "Around The World In 80 Plants".
Jonathan's 2018 book "Around The World In 80 Trees" sold over 120,000 copies in sixteen languages. Its success prompted Jonathan to work on this new book, featuring wonderful illustrations by Lucille Clerc.
As you might imagine, choosing which plants to feature was a challenge – there are at least one and half million to select from.
He started with the humble nettle. Did you know Roman centurions beat themselves with the plant to keep warm? Read this and other fascinating facts inside the magazine in this feature by Bill Gibb.
Old Shetland
As a staff member at a Shetland recycling centre, Paul Moar is used to seeing unusual items turn up at work.
However, he was really taken aback in January when a man visited with two bags of old photo slides, asking to get rid of them. Among the 5,000 slides were around 300 of the northerly Shetland Islands from as early as the 1960s, which Paul rescued.
With the donor's permission, Paul looked through the slides, which revealed day-to-day island life. There were shots of people crofting, people at sea and also landscape and nature images.
Paul uploaded the photos to a Facebook page dedicated to Shetland memories. The story gained traction and was featured on BBC's "Newsnight" and in "The New York Times".
Now Paul plans to donate the images to the Shetland Museum. Chris Cope finds out more.
Plan Life's Longest Holiday
Are you dreaming of when you'll be able to leave the nine-to-five routine behind? Those days may be here sooner than you think.
Award-winning journalist Stephanie Hawthorne picks out the essentials for your pension suitcase.
Stephanie will walk you through everything you need to consider about your retirement from getting a pension forecast to looking at your bank statements to work out your outgoings.
Elsewhere, we have a batch of recipes showing you how to make a tasty new meal with leftovers using eggs. Plus we have a pattern to knit a beautiful textured slipover. All this and more can be found in the magazine. Don't miss out!
---
Has this sneak peek at our June 5, 2021 issue encouraged you to subscribe to the "Friend"? Click here. If you do, your "Friend" will come straight to your doorstep! 
You can also take out a digital subscription, meaning your issue will come straight to your computer, tablet or phone! And it's great value for money. Click here for a sneak peek at that!