Fiction Sneak Peek: June 12, 2021 Issue
---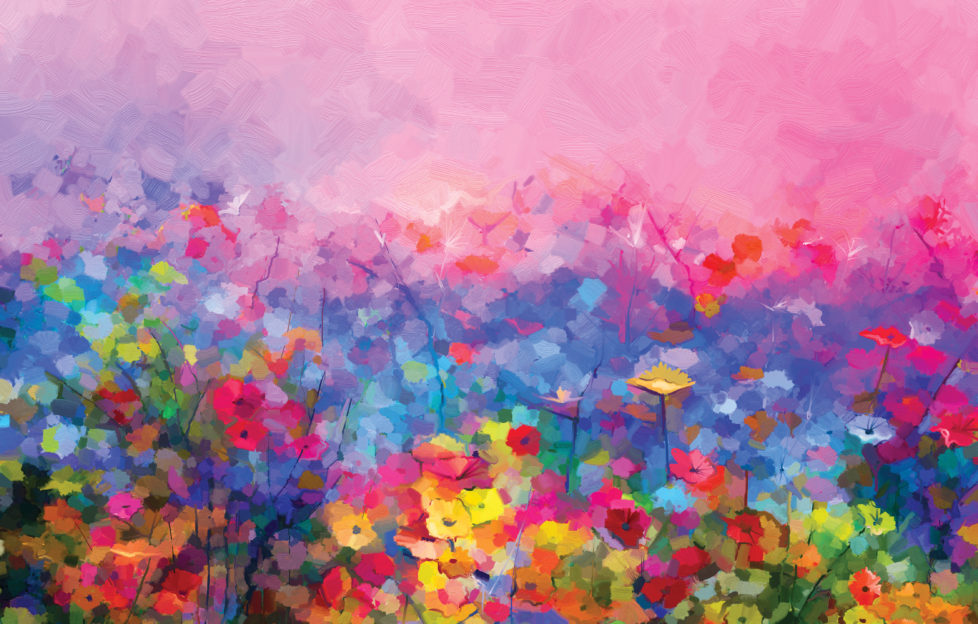 Shutterstock.
In our June 12, 2021 issue we have seven brand new stories for you to enjoy — plus two exciting serials, an episode of "Tales From The Parish",  and an instalment of our weekly soap, "Riverside"!
Here's what we have ready for you to read in our new issue, out tomorrow.
Short stories
In Julie Goodall's "Good Intentions", friends Marion and Kelly haven't spoken for months — could a missing phone bring them back together? Ruth Blair's colourful illustration welcomes us to a brand new issue.
Never a great one for change, Miss Fletcher is distraught when new, noisy neighbours move in next door. "Time To Grow", by Pamela Ormondroyd, is cheerily illustrated by Martin Baines.
Up next, we're in Maria's garden, where some gorgeous flowers have appeared. But how? Maria knows she didn't plant them . . . "A Blooming Mystery", by Patsy Collins, has a vibrant Shutterstock illustration (above).
One woman's effort at online shopping doesn't go quite according to plan, in "Delivering The Goods", written for us by Alison Carter and illustrated by Mandy Dixon.
When our characters find a body, they start to unravel a mystery, in Katie Ashmore's "Murder In The Library". With a beautiful 1950s illustration by Helen Welsh…
…and in "Survival Of The Fittest", by Gabrielle Mullarkey, one woman and her husband join forces for a race with a difference. With an illustration from the Shutterstock picture library.
Our final story this week is "For Ever Friends". Flatmates Annie and Isaac have been best friends forever, but there's one thing about each other that they don't know . . .
Find out exactly what that is in Teresa Ashby's uplifting short story, illustrated by Jim Dewar.
Serials
We're off to Scotland for the first part of our brand new serial, "Summer At Horseshoe Cove". At one holiday park on the coast, there are lots of surprises in store! Anne Pack's super five-part serial is charmingly illustrated by David Young.
It's the exciting penultimate episode of Pamela Kavanagh's "The Tanner's Son", and disgraced Nicholas feels it best to end his betrothal to Jessica on his return to Chester. With a wonderfully dramatic illustration from Mandy Dixon.
Series
It's time for the children's First Holy Communion, in Stefania Hartley's "Tales From The Parish" . . .
. . . and in Glenda Young's "Riverside", Mary and Ruby have a lot to catch up on.
---
Has our June 12, 2021 issue left you wanting more? Then don't worry, it's in shops soon.
Did you know that subscribers receive their issues early? Click here for more information on subscribing to the "Friend" today. Right now, you can get your first thirteen issues for just £8!