Craft Preview: June 26, 2021 Issue
---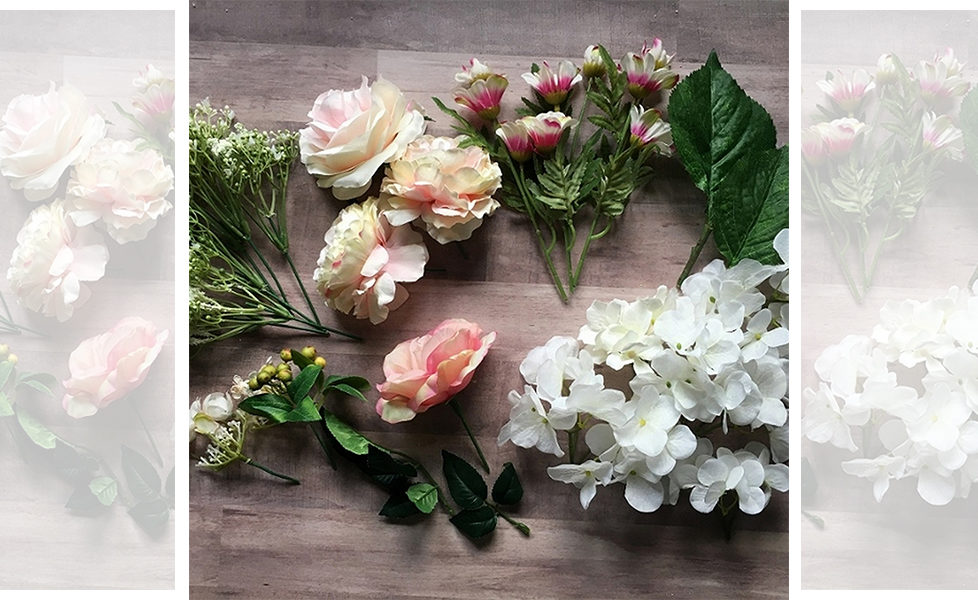 Photograph courtesy of Hobbycraft.
You do not need to be an expert in floral art to make our summer wreath; we have step-by-step instructions with photographs for you to follow.
You don't need a lot of specialist tools either, wire cutters and craft scissors will do the job.
Everything you need to make our summer wreath is available at www.hobbycraft.co.uk. We have used white hydrangea, roses, a vintage floral bundle, eucalyptus, parsley fern, mint and extra rose leaves, all set of a rattan grapevine wreath.
You will also need hobby wire, flower tape and a ribbon for hanging.
We have graded this as an easy make as every step is illustrated. It would make a great family or craft group project, too. Just watch your fingers when handling the wire and make sure you hide all the exposed ends back in the wreath.
Hobbycraft have a wide range of wreath shapes, flowers and foliage so if you prefer a different choice of blooms, you can still follow our guidelines and create a different look.
As we begin to welcome people back into our homes and gardens, we think this is the perfect floral welcome.
---
Are you looking forward to the chance to make our summer wreath? Remember, we have lots more great craft content on our website.
Or you can subscribe to "The People's Friend" here. That way you'll never miss another one of our great patterns and projects!
A digital subscription means you can download every issue straight to your laptop, tablet or phone. Try it today!