Features Sneak Peek: June 26, 2021 Issue
---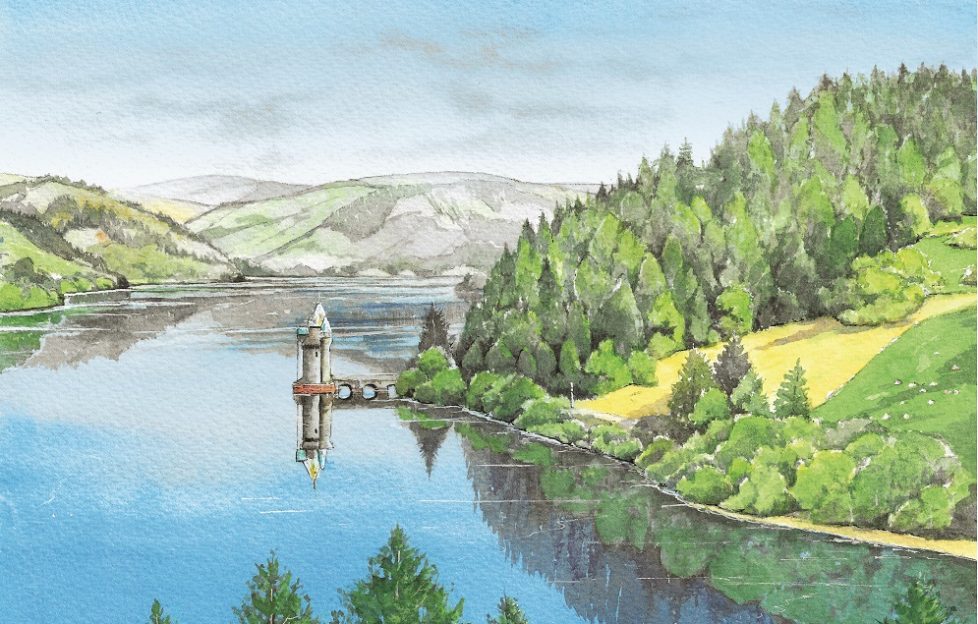 Illustration by DC Thomson Ltd.
Simon Whaley
explores the beautiful scenery around Lake Vyrnwy in Wales in our June 26, 2021 issue.
Behind an impressive dam,
Lake Vyrnwy
stretches for more than four and a half miles, covering the same area as 600 football pitches.
More than 200,000 visitors a year come here to enjoy the scenery, ride a bike, walk or take part in water sports.
While we're here we'll be visiting the
sculpture park
. Created in 1999, all its sculptures are carved from wood. We'll also see the new Church of St Wddyn. The ceiling above the altar is painted blue with golden stars. Heavenly!
WELAN
Yvonne and Jason Lancaster were once high-fliers in London. Life was a hectic whirl of meetings, key decisions and high pressure.
Now, they have swapped the rat race for a fresh start on the Scottish island of
Tiree
and Yvonne spends her days knitting with wool from adopted lambs.
The couple set up an ethical and sustainable business,
WELAN
, as a real cottage industry and have seen orders flood in. Bill Gibb finds out more.
YolanDa Brown
Some people saw the pandemic as a bad thing. However,
YolanDa Brown
saw opportunity. In fact, the acclaimed saxophonist, broadcaster and author released a charity single with
Billy Ocean
. It was a cover of "Lovely Day" and raised funds for children's mental health charity
Place2Be
.
However, that wasn't the only thing YolanDa did to help kids. YolanDa had already won a legion of fans through "YolanDa's Band Jam" on
CBeebies
and ended up recording an album of songs from the show. Parents' requests for access to the music away from the
BBC iPlayer
inspired YolanDa.
She wanted to support music education during remote learning and was able to build five music lessons based on the CBeebies show. She said it was wonderful to get some of the worksheets back and see how it had affected so many people. Bill Gibb finds out more.
A True Trailblazer
Trailblazing American journalist Nellie Bly always believed "nothing is impossible if one applies a certain amount of energy in the right direction."
That resolve led Nellie to introduce undercover journalism in 1887, travel around the world faster than anyone ever had in 1890, and become one of America's leading female industrialists in the early 20th century.
Author Rosemary J. Brown follows in the footsteps of the inspiring woman.
Elsewhere, we have a collection of picnic recipes for you to enjoy in the garden or further afield. Plus we have a step-by-step guide to make a floral wreath on our craft pages. There is so much more in the magazine. Don't miss out!
---
Has this sneak peek at our June 26, 2021 issue encouraged you to subscribe to the "Friend"? Click here. If you do, your "Friend" will come straight to your doorstep! 
You can also take out a digital subscription, meaning your issue will come straight to your computer, tablet or phone! And it's great value for money. Click here for a sneak peek at that!