Fiction Sneak Peek: July 3, 2021 Issue
---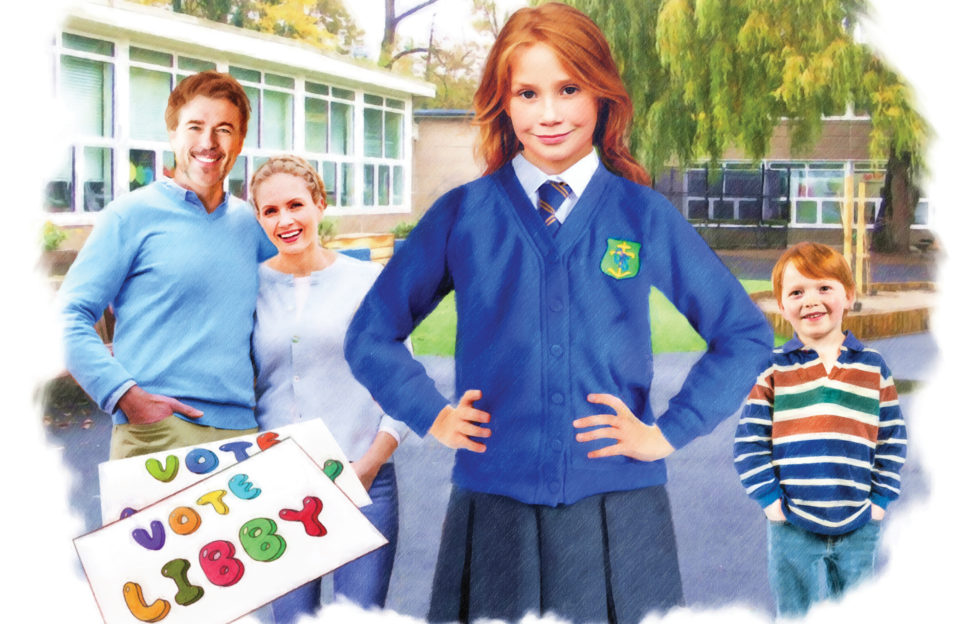 Illustration: Ruth Blair
Welcome to the weekly round-up of the fiction in our July 3, 2021 issue.
Our opening story this week is Pamela Kavanagh's "Not In Vane". Set in the 1870s, it features blacksmith, Will, who is happy with his work, and content with single life. Then he meets Belinda, whose troublesome order proves tricky to get right . . .With artwork by Jim Dewar.
We take a trip to Crete for Katie Ashmore's "Follow Your Heart", next. Georgia visits a pen friend – and enjoys a little time to think. With a lovely image from the Shutterstock picture library.
When someone asks Victoria to organise a leaving present for super-popular colleague Amber, she discovers Amber wasn't quite as popular as Victoria had imagined. By Gabrielle Mullarkey, "The Greatest Gift" is illustrated by Philip Crabb.
Gemma's been looking forward to a break, away from work, in "All In A Day's Work". But work always seems to find a way to catch up with her! Liz Filleul's intriguing short story is illustrated by Helen Welsh.
Neil's ten-year-old daughter, Libby, is running for "Prime Minister" as part of her classwork about democracy. But when it comes to public speaking, is that something Neil can help Libby with? "Vote Of Confidence" by Nicola Martin is illustrated by Ruth Blair (above).
Three sisters find that sibling rivalry is still a 'thing', well into middle age, in Marie Penman's "Sisterly Love". With a Jim Dewar illustration.
Two neighbours strike up an unlikely friendship in our final story this week, by Debut Author, Cassandra King. "Dancing On Air" has a Shutterstock illustration.
Serials
In Part Two of June Davies' "The River Runs Deep", picking apples with the girls helps Billy-Bob take his mind off his missing father. Illustration from Sailesh Thakrar.
And in Part Four of Anne Pack's "Summer At Horseshoe Cove", Hazel's holiday is drawing to a close, but she's not finished with the Cove just yet . . . With a summery illustration by David Young.
Series
In Stefania Hartley's "Tales From The Parish", Father Okoli is about to get an impromptu swimming lesson…
. . . while in Glenda Young's "Riverside", who has stolen George's cauliflowers?
---
If our July 3, 2021 issue has left you wanting more, don't worry! Our new issue is in shops soon.
Did you know that subscribers receive their issues early? Click here for more information on subscribing to the "Friend" today.