Fiction Sneak Peek: July 10, 2021 Issue
---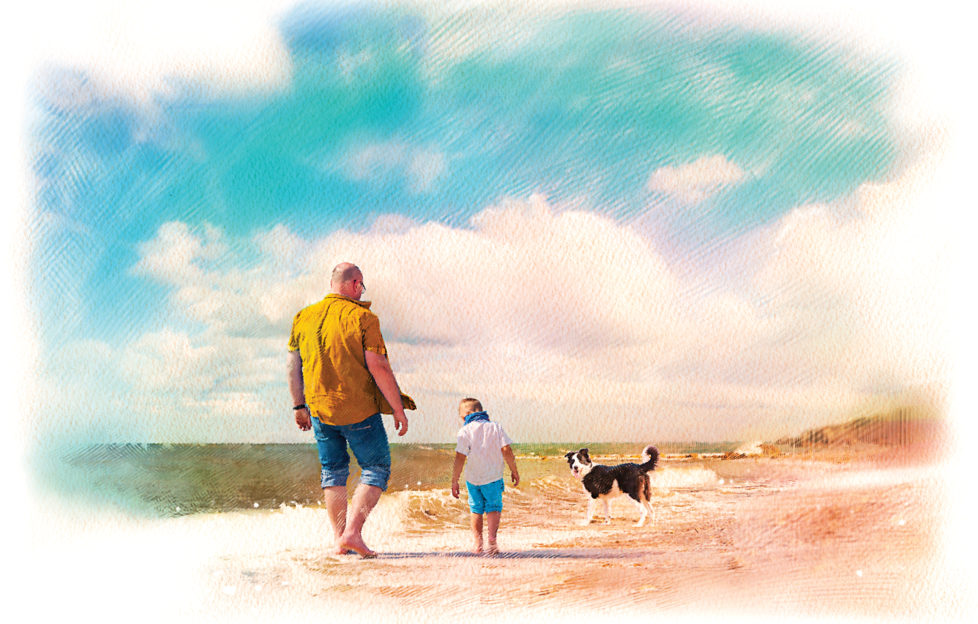 Artwork: JIm Dewar
Welcome! Let's take a quick peek at the brand new stories ready to read in our July 10, 2021 issue, out Wednesday.
In our opening story this week, "The Repair Shop" has a lot to answer for – in the nicest possible way! Beth Watson's "Passing It On" has a bright illustration by Kirk Houston.
"Let Her Go", by Susan Blackburn is the story of one young girl and her dad's reluctance to let her grow up. With a summery illustration by Martin Baines.
In Palermo, neighbours Rosalia and Carmela are at war, in Stefania Hartley's "Best Served Cold".
In Teresa Ashby's "The Coast Is Clear", Joe and his grandson Freddie make an alarming discovery on the beach. With a gentle illustration by Jim Dewar.
Katie Ashmore's "The Unusual Suspects" is our next story. Something terrible has happened to school secretary, Miss Mabel Felsome, but two intrepid young teachers are on the case. With a 1950s illustration by Kirk Houston.
In Glenda Young's "Paws For Thought", can one little bundle of fur fill the hole that a much-loved dog has left?
Our final story of this week is "The Other Woman", by Alyson Hilbourne. Helen is worried about how much time her husband is spending with his female boss. Is everything as it should be? With an illustration by Jim Dewar.
Serials
It's Part Three of "The River Runs Deep". This week, Edith finds herself captivated by one handsome musician. Is the feeling mutual? Our serial set in the 1860s is written for us by June Davies and illustrated by Sailesh Thakrar.
It's the fifth and final instalment of "Summer At Horseshoe Cove". This week, May is delighted to be seeing the summer out with her friends and family. David Young has illustrated Anne Pack's serial for us. A brand new serial begins next week.
Series
In Stefania Hartley's "Tales From The Parish", just who is the new celebrity cyclist in town?
And Bev will try anything to win the darts competition, in Glenda Young's "Riverside".
---
If our July 10, 2021 issue has left you wanting more, don't worry! Our new issue is in shops soon.
Did you know that subscribers receive their issues early? Click here for more information on subscribing to the "Friend" today.