Fiction Sneak Peek: July 31, 2021 Issue
---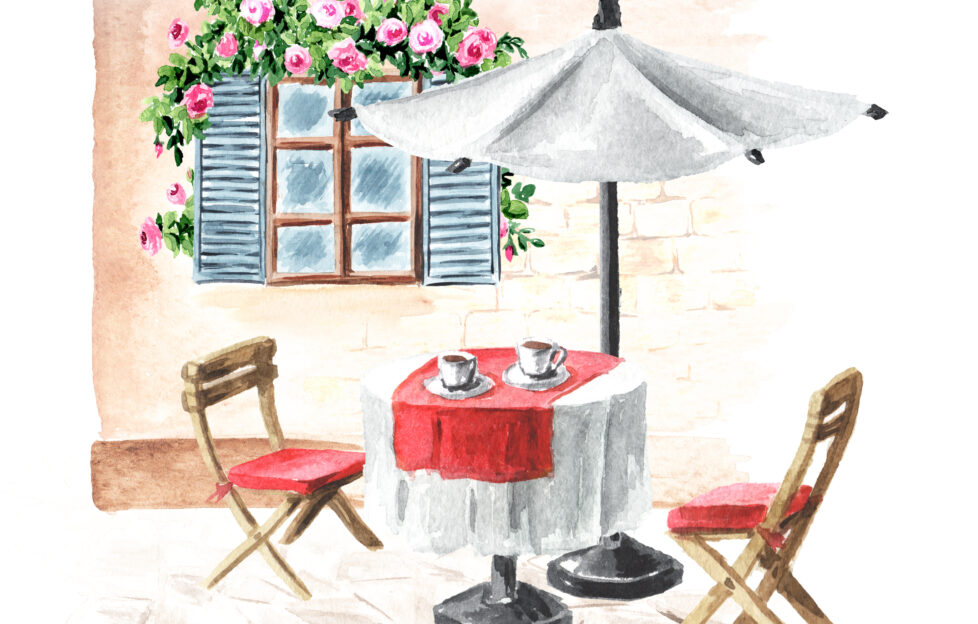 Shutterstock.
Welcome! Here's a look at the short stories, serials and series we have in store for you in our July 31, 2021 issue.
In this week's opening story, Maggie has inherited her grandmother's tumbledown villa in Provence. Her partner, James, advises her to sell. But Maggie isn't so sure . . . Written by Annie Harris, "Between Two Worlds" is illustrated by Mandy Dixon.
Fed up after a relationship ends, Jane takes her mum's advice and joins a choir. Jenny Worstall's light-hearted "Getting Her Groove Back" is illustrated by Mandy Dixon.
We welcome a debut author, next – Sally Ann East. Cate's garden is getting out of hand, but she has a plan to get it back in shape! "Weeding Days" is accompanied by an illustration from the Shutterstock picture library.
Hayley is happy living in her seaside home town – just a bit bored. When she sends a "Message In A Bottle", she didn't expect to receive a reply . . . Eirin Thompson's summery short story is illustrated by Martin Baines.
A gnome-napper is on the loose, in Vanda Inman's fun story, "There's No Place Like Gnome". With artwork by Manon Gandiolle.
It's the night before the World Cup Final of 1966, and Dot is going to a retirement 'do' for her uncle –a quiet man, who, it turns out, is also a bit of a dark horse. By Alison Carter, "In The Spotlight " is illustrated by Kirk Houston.
We're off to Sicily for our final short story this week. Chiara runs a small restaurant on the island, where she meets Xander. They both have a dream . . . but can it come true? Written by Jacqui Cooper, "A Taste Of Sicily" has a Shutterstock illustration (above).
Serials
There's drama in this week's instalment of Moira Gee's "The Ties That Bind". Simon catches Evelyn arranging what seems like a date, while Janie just wants to see her parents back together. Illustrations throughout by Kirk Houston.
While in Part Six of "The River Runs Deep", Edith finds herself looking forward to every moment spent with William . . . set in 1870, Sailesh Thakrar has illustrated June Davies' captivating tale.
Series
In Stefania Hartley's "Tales From The Parish", the village is about to get busy – and Melinda doesn't like it one bit!
And in Glenda Young's "Riverside", how will George react to Anna's hen night plans?
---
If our July 31, 2021 issue has left you wanting more, don't worry! Our new issue is in shops soon.
Did you know that subscribers receive their issues early? Click here for more information on subscribing to the "Friend" today.