Features Sneak Peek: August 14, 2021 issue
---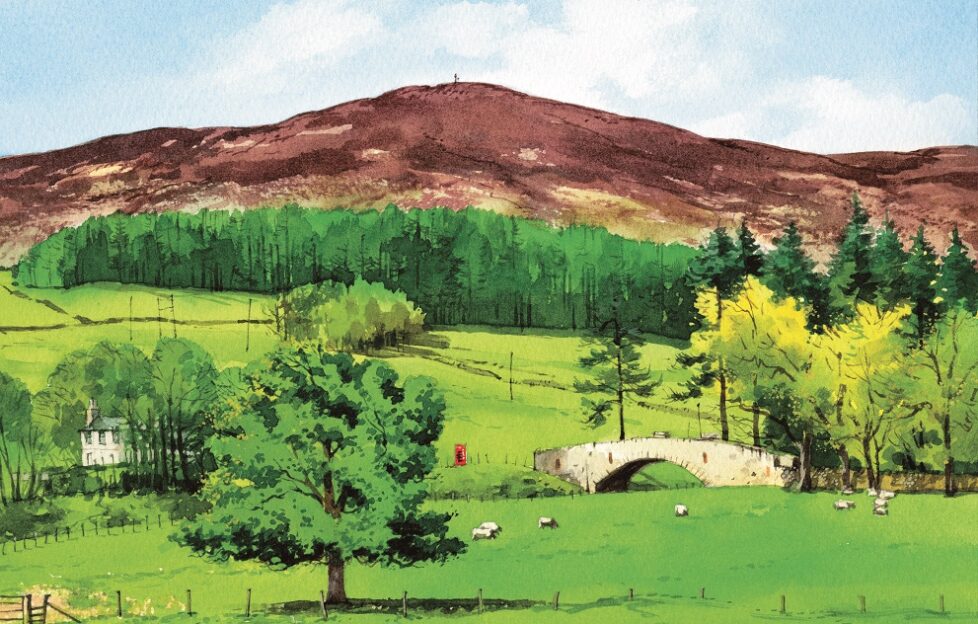 Illustration by DC Thomson Ltd.
Willie Shand enjoys a clear view from the summit of Mount Blair in our August 14, 2021 issue.
Located on the border of Angus and Perthshire, Mount Blair is one of the most prominent local landmarks, and the scenery in these parts makes any effort exerted while walking here more than worth it.
This is a conservation area with ground-nesting birds. We'll see a deer on our travels, and the heather will have you reaching for your camera.
Bruce Kenneth
Yorkshire-based, American-born Bruce Kenneth designs bespoke pieces for private and commercial clients. Some of these designs are aired on TV programmes.
What is even more incredible is that Bruce has only one working hand.
Steve Newman finds out more.
Mane Chance
A call a decade ago changed actress Jenny Seagrove's life. That call came with a request she just couldn't turn down.
The conversation led to Jenny setting up a charity called Mane Chance, which has saved the lives of many horses that faced the grimmest of futures.
Jenny didn't just want to rescue and rehome these animals. Instead, she wanted to create an environment where the horses stayed for life, helping people in the community.
Imagine the joy on the children's faces during a visit to a local hospice.
That isn't the only way the horses have helped others. Bill Gibb finds out more.
Georgette Heyer
It is now a hundred years since Georgette Heyer published her first book. "The Black Moth" was written when Georgette was just a teenager. She had written it in serial form to amuse her convalescent brother. However, her father thought it was good enough to be published.
It was the start of a long career, with Georgette publishing over 50 books. Dianne Boardman finds out more.
Elsewhere we have a collection of recipes to make some delicious sweet treats to make teatime special. Plus, learn how to brighten up your footwear with our simple tie-dye ideas.
We hope this features sneak peek has whetted your appetite! Be sure to let us know what you think.
---
Has this sneak peek at our August 14, 2021 issue encouraged you to subscribe to the "Friend"? Click here. If you do, your "Friend" will come straight to your doorstep! 
You can also take out a digital subscription, meaning your issue will come straight to your computer, tablet or phone! And it's great value for money. Click here for a sneak peek at that!