Knitting Preview: August 21, 2021 Issue
---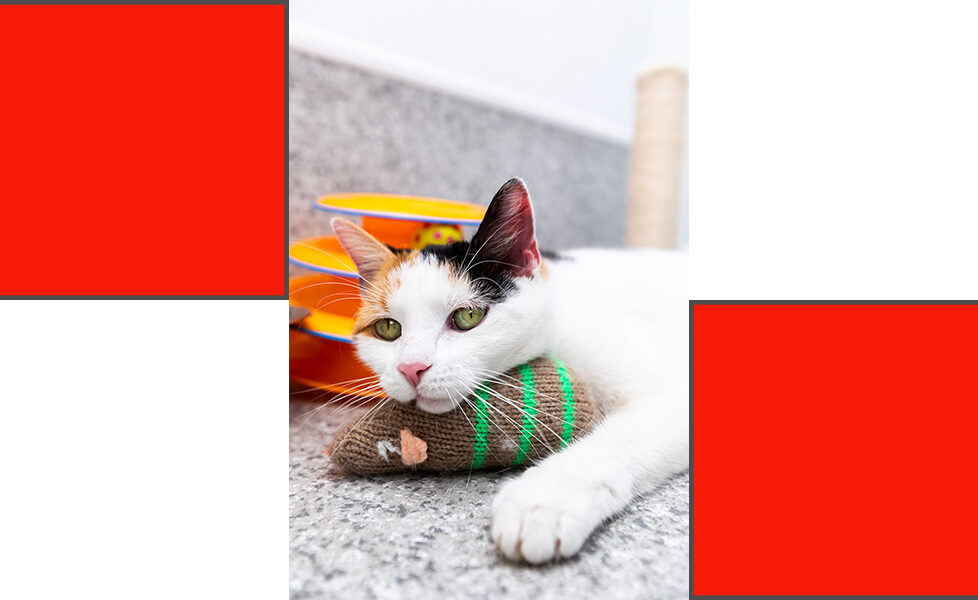 Photograph courtesy of Cats Protection.
This week we are asking you to support our Love Darg 2021 charity campaign by knitting toys for cats.
We are delighted to be supporting Cats Protection again this year.
The Love Darg 2021 is "The People's Friend's" very own charitable appeal. Its name comes from an old Scots phrase meaning "work done for love". Throughout its long life it has stayed true to that founding principle.
We are asking you to knit little toy mice, which Cats Protection will then use as toys for the cats in their care, or sell in their shops to raise vital funds.
The mice are very easy to make, worked in stocking-stitch (knit one row, purl one row). You can work stripes or leave as a solid colour. The only other thing you need is some new toy stuffing and possible a toy squeaker and a little cat nip (these are both optional).
We include guidelines on the types of yarns to use and information on where to send your donated mice.
---
To find out more about the work of Cats Protection, click here.
For more information about our Love Darg charity campaign, click here.