Features Sneak Peek: August 21, 2021
---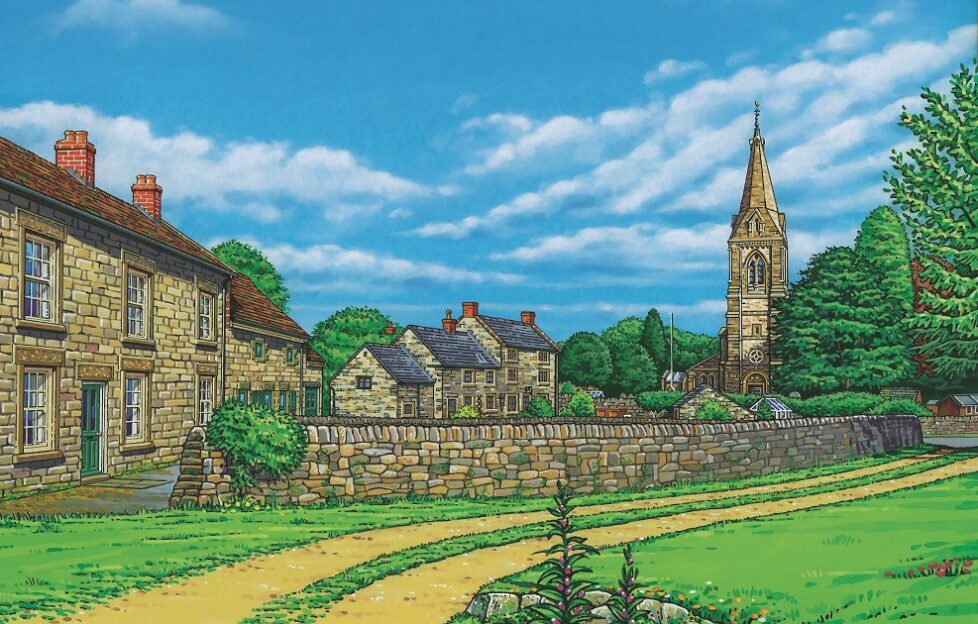 Illustration by DC Thomson Ltd.
Neil McAllister takes to the trails around Tissington to enjoy some of the Peak District's most popular scenery in the August 21, 2021 issue of "The People's Friend".
The area is home to Sir Richard and Lady FitzHerbert. They live in Tissington Hall and manage one of the district's most picturesque and popular villages. The FitzHerberts' links to the village date as far back as the 1400s.
The village is beautiful all year round but especially so around Ascension Sunday, when all six wells are dressed in the traditional floral manner using petals from local gardens to create biblical-themed pictures.
The houses around here are all different, giving the village a sort of higgledy-piggledy charm.
The Importance Of Meadows
A beautiful meadow on a summer's day is a wonderful sight. These stunning areas are hugely important for our eco system, providing a home to bees, butterflies, small mammals and birds.
Unfortunately, these wildlife havens are diminishing, with over 97% of the UK's meadows vanishing in the last century.
Dawn Geddes talks to Isobel Hall about Meadow Makers, the conservation project that's determined to keep England's meadows in full flower.
Home For Retired Horses
For over 70 years, hundreds of retired working horses have been spending their twilight years at a special rest home on the Isle of Man.
The Home of Rest for Old Horses offers old working horses and donkeys a contented, comfortable retirement in peaceful surroundings. Janey Swanson finds out more.
Stockton and Darlington Railway
The Stockton and Darlington Railway was the first passenger railway to use steam and, along with other pioneering developments, it blazed such a trail that other countries soon followed.
Work is steaming ahead on plans to mark the bicentenary of the 26-mile railway's opening. It's a real labour of love for Niall Hammond, whose passion for the S&DR began as a child. Bill Gibb finds out more.
Elsewhere, we have a collection of lovely lunch recipes and our Talking Point this week discusses whether or not decluttering really makes us happier.
We hope this features sneak peek has whetted your appetite! Be sure to let us know what you think.
---
Has this sneak peek at our August 21, 2021 issue encouraged you to subscribe to the "Friend"? Click here. If you do, your "Friend" will come straight to your doorstep! 
You can also take out a digital subscription, meaning your issue will come straight to your computer, tablet or phone! And it's great value for money. Click here for a sneak peek at that!