Knitting Preview: August 28, 2021 Issue
---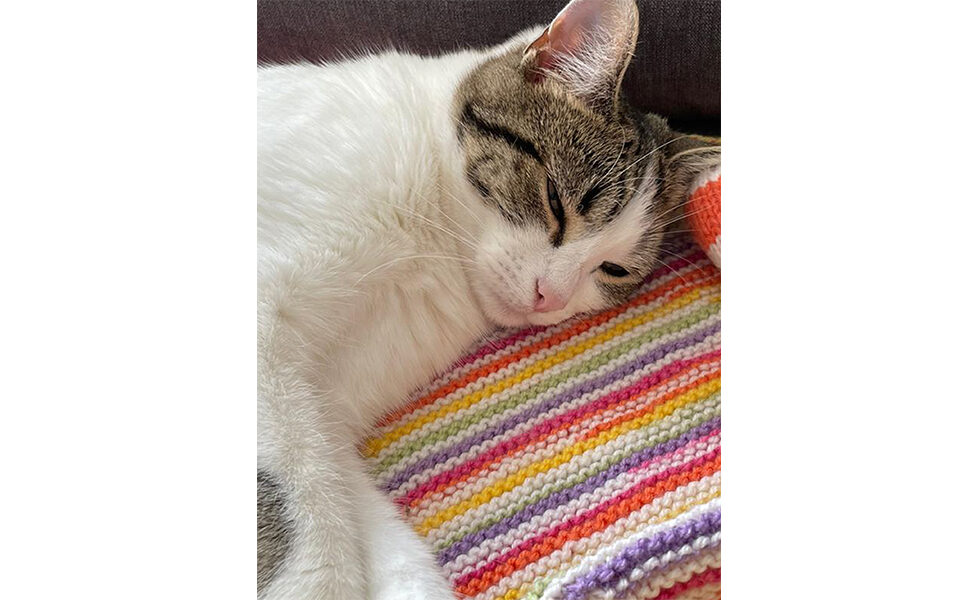 Photograph by Rebecca O'Rourke.
This week we are again asking you to support our Love Darg 2021 charity by knitting or crocheting comforters for cats.
We are delighted to be supporting Cats Protection again this year.
The Love Darg is "The People's Friend's" very own charitable appeal. Its name comes from an old Scots phrase meaning "work done for love". Throughout its long life it has stayed true to that founding principle.
We are asking you to either knit or crochet squares. These will then be used as comforters or blankets for cats in Cats Protection's care. The squares measure 25 cm x 25 cm. These become comforters for the cats and go with them to their new homes. It is a simple but familiar thing for the cat to have nearby, and Cats Protection need a plentiful supply.
You can also make these squares into blankets for cat carriers or larger beds and hides.
You can knit or crochet these squares and we give full information on the types of yarns to use, the best stitches and the sizes required. If you have odds and ends of suitable yarn at home, these are a great way to use it up.
As well as guidelines on the types of yarns to use, we include information on where to send your donated squares/blankets.
---
To find out more about the work of Cats Protection, click here.
For more information about our Love Darg charity campaign, click here.