Writing Prompt Story Starter: The End
---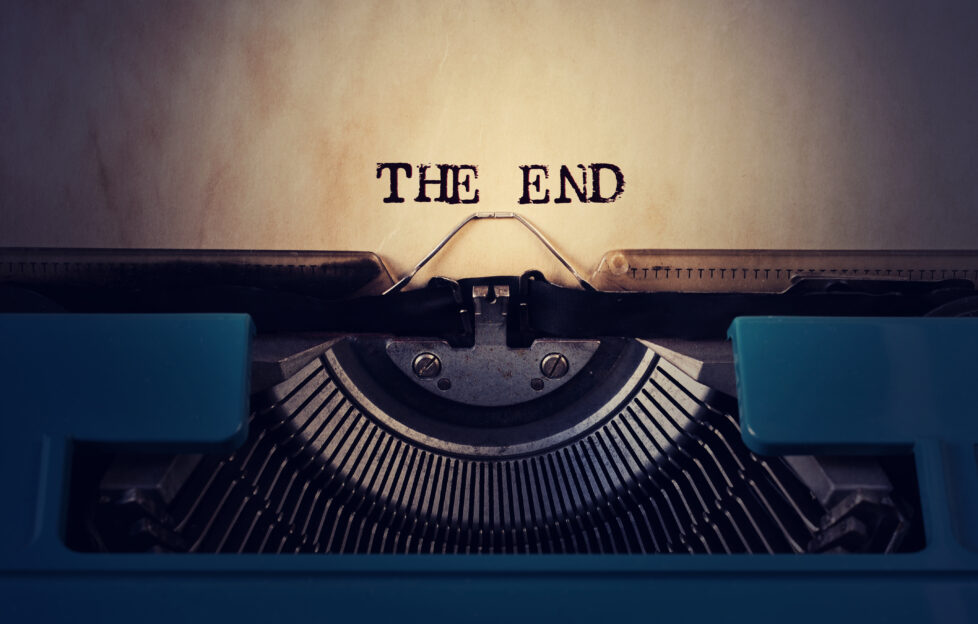 Shutterstock.
This week's writing prompt is all about approaching a story in a completely different way.
This can lead to lots of new ideas!
"The Prestige", "Pulp Fiction", "Forrest Gump", "12 Monkeys" and "Total Recall" all have something in common. It's called reverse chronology. That's right, they start with the ending and then go back and explain.
Stories can be the same. You could start at the end and THEN tell the backstory. Will your characters be the same people during the journey? Your chance to explain their motives and actions can begin in the second paragraph.
Approach carefully
That can be quite a tricky device for even the most experienced writer, but before you put one word on a page you could have the ending in your head and then build the story to reach that point.
This can keep your writing fresh and give you a different outlook on your own characters. Why not have the last few lines written down, and they can be anything at all, and then write the story to fill in the blanks.
This is a great way to build your characters. What led them to this point? Who influenced their story and actions? This is also a brilliant way for you to work out a timeline for your characters.
Story enders
Some final lines could be…
Should she own up? What good could come of it now? Everything had worked out beautifully, so perhaps silence was the only thing for it.
"You know, if I'd have told you how much I loved you back then you would have disappeared in a heartbeat, no question. I waited, but I loved other people too."
He put it back where he'd found it. It would stay a secret. A glittering, expensive and dangerous secret . . .
Give it a go!
---
To choose another writing prompt from our archives, click here.