Fiction Sneak Peek: October 9, 2021 Issue
---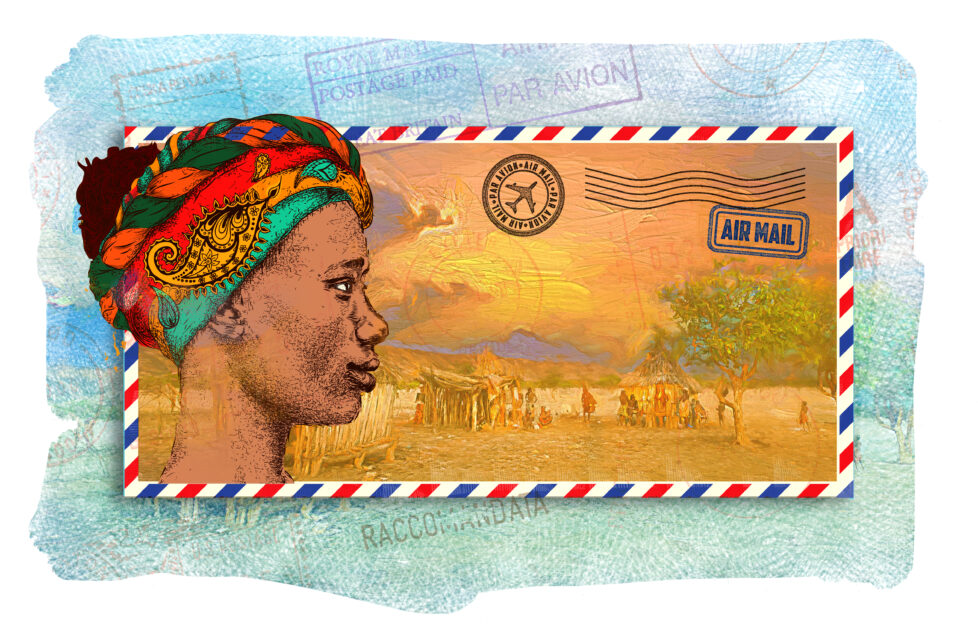 Shutterstock.
A very warm welcome to our preview of the fiction in our October 9, 2021 issue.
Short stories
Our opening story is by Alison Wassell. When a new teacher is expected to teach her class needlework, she's not sure she's quite up to the job! Set in the 1950s, "The Man For The Job" has a joyful illustration by Pat Gregory.
We're off to "Belle's Hotel" next, and although one retiree's plans aren't quite on course, hedgehogs are in need of a hero! Alyson Hilbourne's short story is illustrated by Martin Baines.
Two girls with one gran in common have a lot to be thankful for, in Pauline Murawska's thought-provoking "Another World". Illustrated by Shutterstock (above).
Cally visits her Welsh relations and comes to realise home is where the heart is, in Alison Carter's "Welcome To Wales". Illustrated by Mandy Dixon.
There's "A Stranger In Town", next, but what do a USB stick and biscuits have to do with Jethro's latest case? Find out in Richard Bonsall's mystery, illustrated by Martin Baines.
Working from home isn't easy, and Lauren's neighbour is making it even worse, in "Face The Music"! By Mairibeth MacMillan, with a light-hearted illustration by Sarah Holliday.
Our final short story this week is "Into The Storm", by Gabrielle Mullarkey. When Georgie's daughter doesn't turn up during a thunderstorm, who can she ask for help? Illustrated by Shutterstock.
Serials
A brand-new five-part serial starts today – "Sounds Like Radio", by Alison Carter. Keeping one radio station afloat is certainly proving a challenge! Brightly illustrated by Ruth Blair.
It's the final part of "In A Class Of Their Own", by Anne Stenhouse, and Amabel's success is a victory for everyone who had campaigned for lady doctors. This serial has been superbly illustrated by Gerard Fay. Look out for another brand-new serial next week!
Series
Nathan finally has a date with Katie, in Stefania Hartley's "Tales From The Parish" . . .
. . . and in Glenda Young's "Riverside", Beryl and Pearl have a lot of explaining to do!
---
If our October 9, 2021 issue has left you wanting more, don't worry! Our new issue is in shops soon.
Did you know that subscribers receive their issues early? Click here for more info. 
You can also choose a digital subscription, and read the "Friend" on your tablet, smartphone or computer. It's the perfect option to avoid any pesky delivery trouble!