Features Sneak Peek: November 6, 2021 Issue
---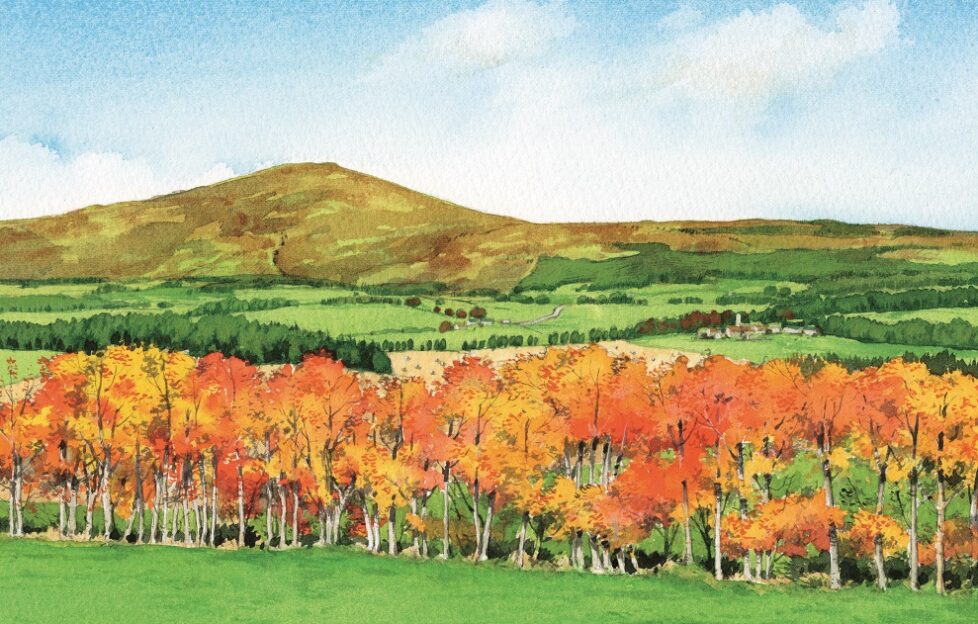 Illustration by DC Thomson Ltd.
Willlie Shand is in the heart of the Grampians in the November 6, 2021 issue of "The People's Friend".
Join Willie as he enjoys a steep climb up Morven in rural Aberdeenshire. This is a popular hike with Aberdonians, and the track up is well tramped. It's not an easy trek, but the higher we climb, the better the views.
What a fantastic all-round panorama from the top. Be sure to bring your camera!
Light Up The Night
It's that time of year again when fireworks begin lighting up the sky for Guy Fawkes Night.
Malcolm D. Welshman takes a look back at November 5, 1605, the date of the Gunpowder Plot.
Since that day, many people have attended bonfire nights. In the magazine, Malcolm takes a closer look at the tradition.
A Magical Setting
"Harry Potter And The Philosopher's Stone" hit cinemas 20 years ago this month. Another seven smash hit films followed, and there is no doubting the popularity of the franchise.
Some beautiful places were used when filming the movies. Alnwick Castle stood in for Hogwarts School Of Witchcraft And Wizardry, and the most famous scenes were, of course, filmed with the Hogwarts Express crossing the Glenfinnan Viaduct.
Bill Gibb takes us on a magical tour of some of the locations we encounter in the movies.
Girls Gone By Publishers
Liz Filleul explores the enduring appeal of childhood books for an adult readership.
As Liz points out, if you mention Elinor M. Brent-Dyer's "Chalet School" series, for example, most people over forty-five will be transported to childhood.
While Enid Blyton's books remain in print, the works of her contemporaries have long since disappeared. However, these "old-fashioned" authors do still have a market, with many adults wanting to complete their childhood collections.
Girls Gone By Publishers are run by vicar Clarissa Cridland and retired secondary school teacher Ann Mackie-Hunter. From the start, their focus was on titles that are hard to find or expensive to buy second-hand. They publish the original text from the first edition and each title includes an introduction and publishing history.
Read more about them inside the magazine.
Elsewhere, we have a collection of delicious recipes offering a bit of home comfort. Plus we have a knitting pattern to make a traditional sweater.
We hope you enjoy it. Let us know what you think.
---
Has this sneak peek at our November 6, 2021 issue encouraged you to subscribe to the "Friend"? Click here. If you do, your "Friend" will come straight to your doorstep! 
You can also take out a digital subscription, meaning your issue will come straight to your computer, tablet or phone! And it's great value for money. Click here for a sneak peek at that!