Talking Turkey On Thanksgiving
---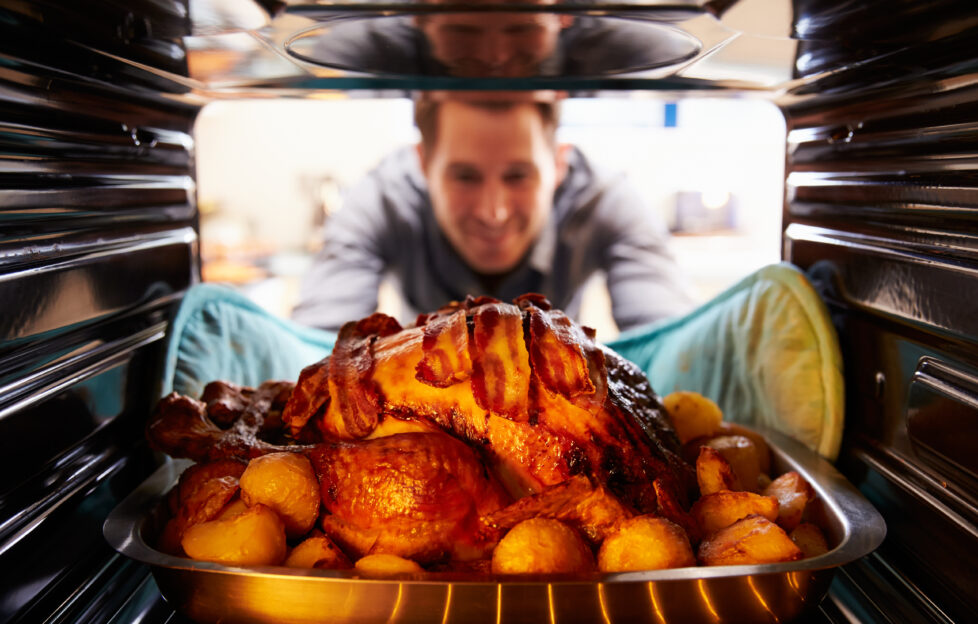 Shutterstock.
Today is Thanksgiving for our readers and subscribers in the United States, so we thought we'd turn our thoughts to turkey.
Here, Dawn Geddes learns all about the seasonal helpline that has been bailing home cooks out of their poultry palavers since 1981
This feature was first published in "The People's Friend" in December 2020.
---
What is the best way to cook a turkey?
Undercook it and there's a risk of food poisoning, overcook it and risk displeasing your loved ones!
After recognising the anxiety this issue causes, US company Butterball decided to tackle our turkey questions head on by opening a dedicated helpdesk.
Butterball's Turkey Talk-Line Director, Nicole Johnson, explains how the service works.
"On Thanksgiving Day alone we field nearly 15,000 enquiries!"
"The Butterball Turkey Talk-Line began in 1981, when six home economists worked the phones to answer 11,000 turkey cooking questions.
"We open every November and December and assist more than 100,000 people every year with turkey cooking advice.
"On Thanksgiving Day alone we field nearly 15,000 enquiries!"
The organisation, which specialises in turkey-related products, has 50 Talk-Line experts on hand to answer customers' queries in both Spanish and English.
"The Talk-Line is a seasonal position for our team of fifty people.
"The experts' full-time jobs range from registered dieticians and chefs, food scientists to food stylists and Home Economics teachers.
"We are an eclectic group who are passionate about food and helping consumers with the best turkey advice!"
The helpline experts can answer questions by phone, e-mail, text, social media and Amazon's Alexa.
"We receive a lot of questions on how to thaw your turkey, how long to cook the turkey, and how to check for 'doneness'.
"We also get last-minute turkey questions from consumers who have forgotten to take their turkey out of the freezer in time!
"You can always use the cold-water-bath thawing method: place the turkey breast side down in the sink.
"We estimate thirty minutes per pound.
"We get lots of questions about the size of turkey people should buy. About one and a half pounds per serving will allow for generous portions and leftovers!"
"The Talk-Line is here to help ease nerves"
Nicole says that one of the strangest questions that the helpline has ever received came from a woman in Colorado.
"We had a lady asking how to thaw her frozen Butterball. It turned out her turkey was stored in a snow bank outside because it had snowed the night before.
"During the conversation it dawned on her that she didn't know which snow bank it was in. At that point, the conversation was over because she had to find her turkey!"
I ask Nicole why so many people worry about getting their turkey just right at this time of the year.
"The holidays can be a stressful time for people. The Talk-Line is here to help ease nerves and take the stress and guesswork out of cooking the turkey.
"Thanksgiving and Christmas have always been the favourite holidays of my own family, and turkey is the dish of choice that we associate with these two gatherings.
"Turkeys are always a crowd pleaser and they make delicious leftovers!
"Celebrating the good, bringing families together and enjoying delicious food is what makes mealtime so important.
"My family have busy schedules, but we cherish the times that we gather round the table and enjoy a family meal together."
---
To find out more, visit the Butterball website.
Click here for some top food safety tips from the Food Standards Agency.