Features Sneak Peek: December 18, 2021 Issue
---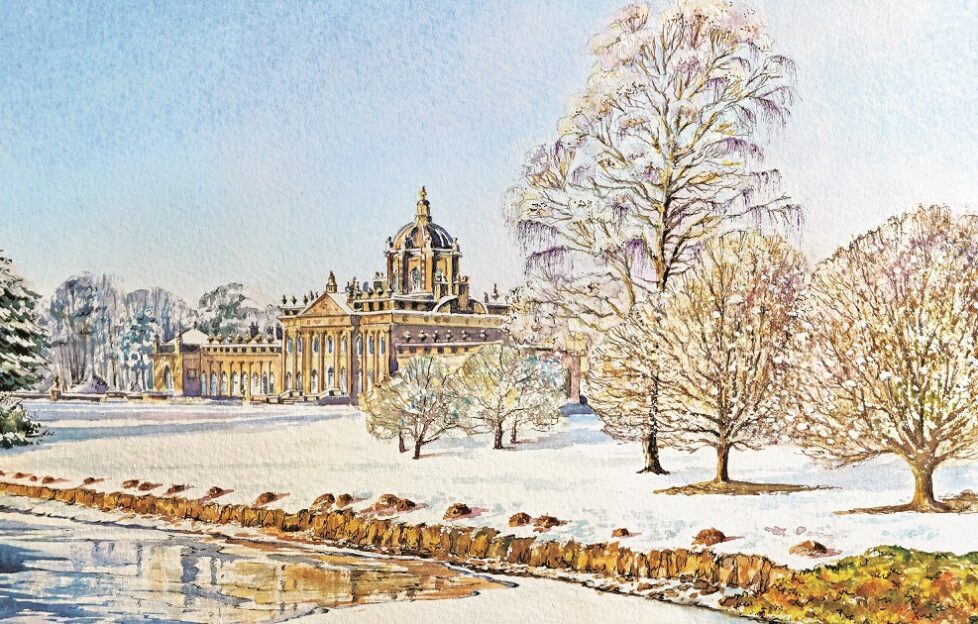 Illustration by DC Thomson Ltd.
It's time for another features sneak peek, and this week it's another fabulous bumper issue! We have 144 pages of festive content for you to enjoy. Neil McAllister takes in the festive delights at one of North Yorkshire's finest stately homes in the December 18, 2021 issue of "The People's Friend".
Join Neil at Castle Howard, which was the setting for "Brideshead Revisited" back in 1981. One of Britain's most recognisable stately homes, each Christmas it is dressed with seasonal decorations, providing a winter excursion for thousands of tourists.
The theme chosen for Castle Howard's sparkling decorations in 2021 is "Christmas In Narnia". It promises to be every bit as magical as previous years…
La Befana
Broomsticks at the ready as Laura Brown flies off in search of La Befana, who delivers presents to children in Italy.
La Befana isn't really a witch, of course. She got the nickname because she prefers to travel by broom and has a rather weather-beaten face.
Despite her warts and soot-covered shawls, she is a kind, big-hearted soul. Read more about her in the magazine.
Remember That Christmas
We all have special memories of Christmases past. In this issue, Ali Henderson speaks to five inspiring people who share their own stories.
One of them is Julie Strachan, who was surprised to welcome her baby daughter on Christmas Day, three weeks before her due date. Although her daughter's early appearance was a shock, Julie thinks every baby is an amazing gift.
Su Pollard
It's panto season again and no-one could be more excited about it than Su Pollard, who is currently appearing in "Snow White And The Seven Dwarfs".
She is playing the Wicked Queen and says she loves being mean. However, in reality, Su says if she had a magic mirror like the Wicked Queen's, rather than use it for evil purposes, she'd use it to make everyone in the world happy.
Su starred in her first panto when she was just eleven years old so she has plenty of experience. Aladdin was her favourite panto role. Janey Swanson finds out more.
Animal Crackers
Christmas for most of us means a welcome break from the office or simply the joy of being able to spend time with family and friends. Not everyone has that luxury, however, with zoo keepers keen to clock in and help the animals in their care have Christmas treats aplenty.
Yvonne on the Features Team discovers that all creatures great and small enjoy the festive spirit as much as we do.
Elsewhere, we have a collection of delicious recipes that make veggies the star of the show this Christmas. Plus we have a crochet pattern to make a poncho and a craft project to create simple festive gift bags.
There is so much more to mention that we just don't have the space for here. However, other features include a fond look back on "It's A Wonderful Life" as the film celebrates its 75th anniversary. Plus Dianne Boardman pays tribute to Charles Dickens classic "Great Expectations". Don't miss out!
We hope you enjoy it. Let us know what you think.
---
Has this sneak peek at our December 18, 2021 issue encouraged you to subscribe to the "Friend"? Click here. If you do, your "Friend" will come straight to your doorstep! 
You can also take out a digital subscription, meaning your issue will come straight to your computer, tablet or phone! And it's great value for money. Click here for a sneak peek at that!