Fiction Sneak Peek: January 1, 2022 Issue
---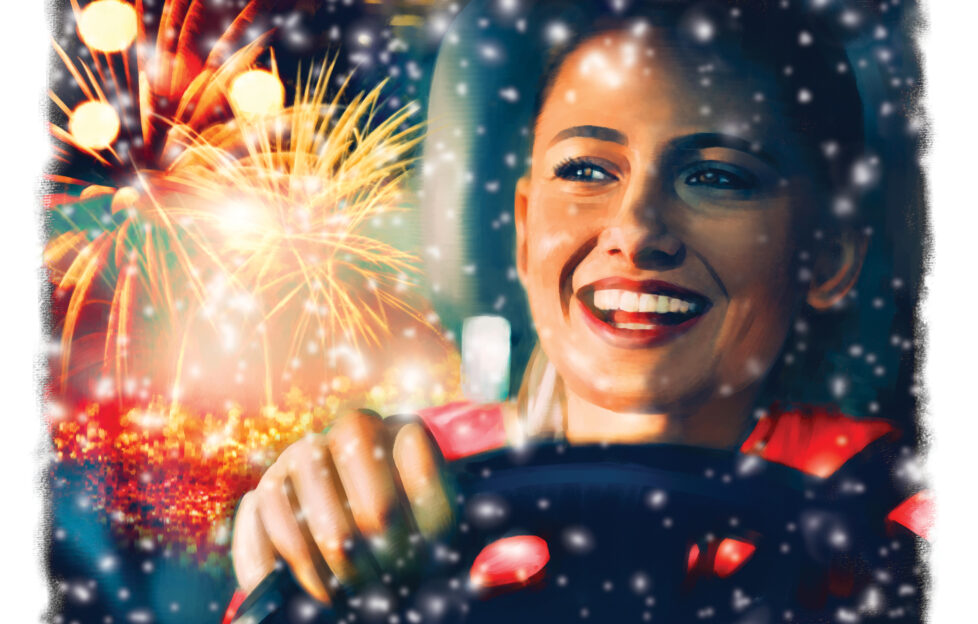 Illustration by Kirk Houston.
Welcome to our January 1, 2022 issue – our first issue of the New Year!
Let's take a look at the fiction inside . . .
Seven brand-new short stories
Our opening story is Nina Hoole's "A Cup Of Kindness" – and getting stuck on the motorway leads to a New Year's Eve Erin will never forget. With a sparkling illustration from Kirk Houston.
This year is definitely the year Camila will stick to her resolutions. That's the plan anyway! "Stick To The Plan" by Glenda Young, features artwork from Sarah Holliday.
Annie Irvine's "Be Yourself" is next, and one young girl discovers that a name doesn't change who you are inside. Illustrated by Shutterstock.
Melina has plans, in "Let's Party" – but Tanino isn't keen on taking part. Stephania Hartley's short story features artwork by Jim Dewar.
Our next story takes place in the New Year of 1900 – and in one village's latest household, something isn't quite right . . . "The New Tenant" by Joanne Duncan, has an illustration by Sailesh Thakrar.
Edith's friend decides to refresh her style – but is it a step too far? "After A Fashion" by Kate Worthington is illustrated by Kirk Houston.
A cab driver has one more fare to pick up before the end of her shift – someone who needs a listening ear just as much as a lift. Alison Carter's "Last Fare" has artwork from Pat Gregory.
Serials
In Part Three of "Danger At Smuggler's Rest", by Kitty-Lydia Dye, the villagers are only too ready to believe Marcus's stories about Drake. Artwork from Helen Welsh.
Will Cassie's article finally bring her the answers she needs from Redbrick Villas? Find out in the final instalment of "Secrets In The Walls", by Louise McIvor. Artwork by Gerard Fay.
Look out for a new serial, beginning next issue.
Series
It's time for some New Year's resolutions in Eirin Thompson's "Read All About It".
And in Glenda Young's "Riverside", the smoke damage in Mary's kitchen needs fixed!
---
Has our January 1, 2022 issue left you wanting more? Don't worry! Our new issue is in shops soon.
Did you know that subscribers receive their issues early? Click here for more info.