Features Sneak Peek: Special 219
---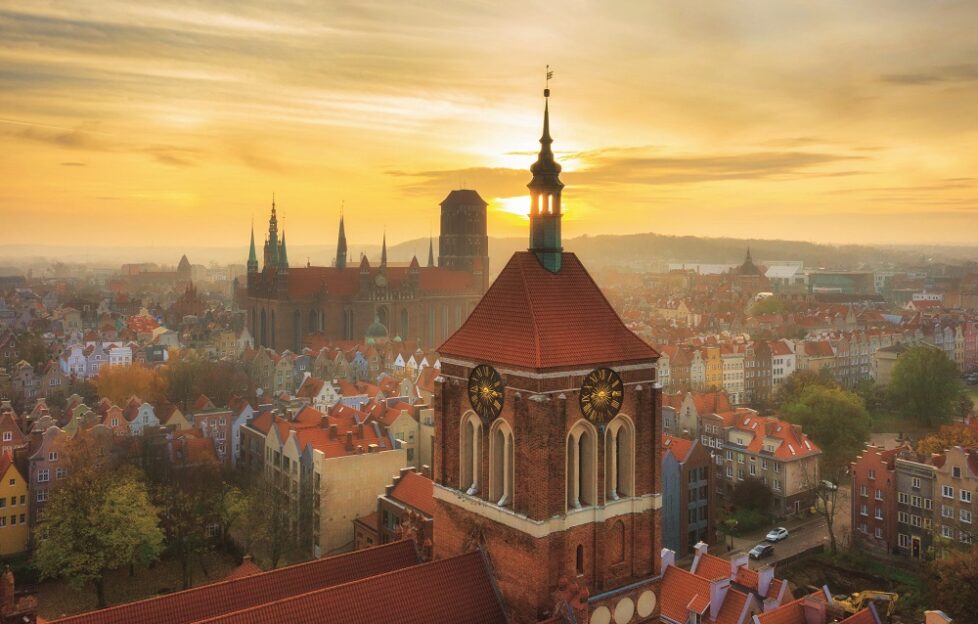 Photograph by Shutterstock.
We have a real treat in store with Special 219 now on sale.
Destination Gdansk
City-break fans planning a short stay in Poland usually opt to spend a few days in Krakow or Warsaw, the country's capital. However, there's another delightful destination worth considering – Gdansk.
Gdansk, situated on the Baltic coast in the north, is a great place for a getaway. You'll love it if you're interested in history, politics and culture.
The charming Old Town is compact and easy to stroll around, and there's plenty of architecture to admire. The crooked house in the centre of nearby Sopot is certainly one building that will catch your eye!
Join Lorna Cowan as she takes a trip to the perfect place for a long weekend away.
What's The Forecast?
Life is inextricably linked to weather. It affects our sources of food and water, where we can live and how comfortable that life is.
In Special 219, Features Ed Alex takes a look at some records of the Earth's extremes in weather. From hail to intense heat, Alex has collated some fascinating facts. Read more in the magazine.
Brilliant Badgers
Due to its shy nature and nocturnal lifestyle, the badger is not often seen in the flesh.
One of the most misunderstood animals of all our treasured native wildlife, they are actually fabulous and have a fascinating family lifestyle.
In part one of her Brilliant Badgers feature, Polly Pullar shares her appreciation for this distinctive animal.
Anoushe Husain
Anoushe Husain is no stranger to hospital. Born missing her right arm below the elbow, the thirty-four year old cancer survivor has Ehlers-Danlos syndrome, a group of complex conditions affecting many systems of the body.
In spite of her medical conditions, Anoushe has not let life hold her back, and has become a paraclimber. Interestingly, the sport wasn't something Anoushe expected to like. In fact, she only got involved in it after a friend invited her to try it. However, since then inspirational Anoushe has won awards, including an Asian Women of Achievement Award for Sport.
Ali Henderson chats to Anoushe in the magazine to find out more about this amazing lady.
Elsewhere in Special 219, we have a collection of recipes of perfect portions – just right for two! Plus our craft pages show you how easy it is to freshen up a favourite piece of furniture with some simple paint techniques.
We hope you enjoy it. Let us know what you think.
---
Remember, you can subscribe to make sure you never miss another "Friend" Special.
In fact, we'll have them delivered straight to your door! Click here for more information.