Editor's Diary: What A Difference A Year Makes
---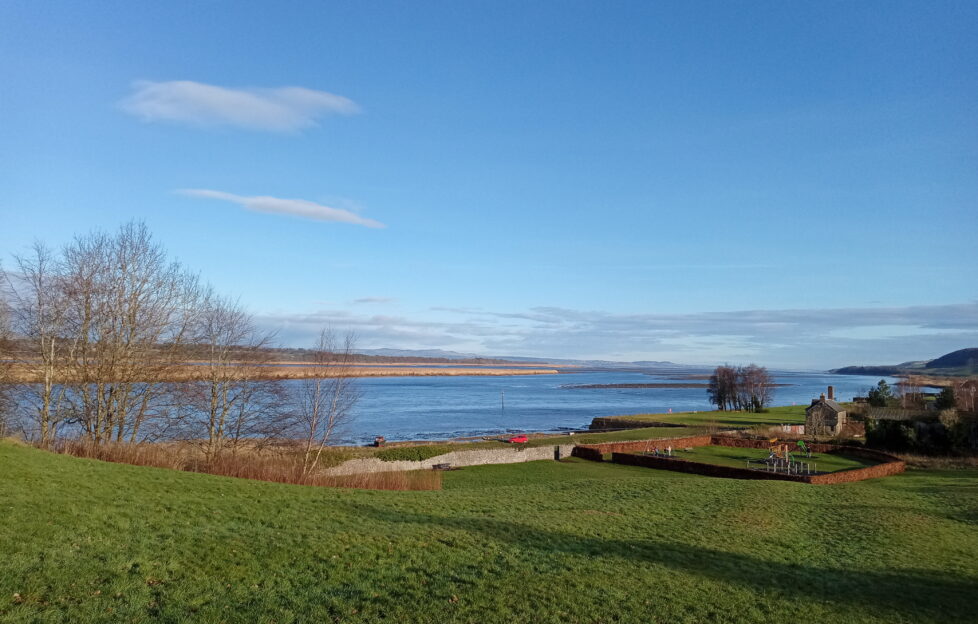 Photograph by Angela Gilchrist.
Readers of this Editor's Diary know how much I love my walks in the hills and woodland near my home.
Even in winter, there is something invigorating and inspiring about getting out in the fresh air.
Here in my corner of North-east Fife, January's weather has been unusually dry and mild.
In fact, the experts say we have had only 46% of the rainfall we'd normally expect at this time of year.
As you can see from my first picture, Saturday just past was glorious. Bright blue sky, with scarcely a cloud. It was so mild I didn't even need my gloves! (Almost unheard of between the months of October and March.)
It was the perfect winter's day for a walk.
But now take a look at my second picture. I took it exactly a year to the day from the first photo. And it shows the same view, just from higher up the hill.
Look at the snow! Much more typical of January in Scotland.
I remember that walk a year ago. I climbed right to the top of the hill to enjoy stunning views of the River Tay. And I had great fun ploughing through snow drifts that came up to my knees.
Climate change
My two pictures illustrate a sobering point. Climate change is real, and it's happening all around us, right now.
It's up to all of us to try to help in any small way we can. That's why we introduced our "Think Green, Be Green" page to the magazine, to help us all live more sustainably.
So far, I have swapped my big-name brand of laundry liquid, which comes in plastic bottles, for dehydrated sheets of washing powder. One small change, but it should save around a dozen large plastic bottles a year.
I have also planted a new tree – a rowan – in my garden. And a few years ago I stopped using any kind of weedkiller on my paths. Is it a coincidence that I now have a resident hedgehog for the first time in over 25 years?
If we all make small changes, together we can have a big impact.
So this year, my resolution for 2022 is to keep the momentum going!
---
For more from Angela's Editor's Diary. click the tag below.
Take out a subscription to "The People's Friend" today, and get your issues sent straight to your door before they even hit the shelves!