Features Sneak Peek: February 19, 2022
---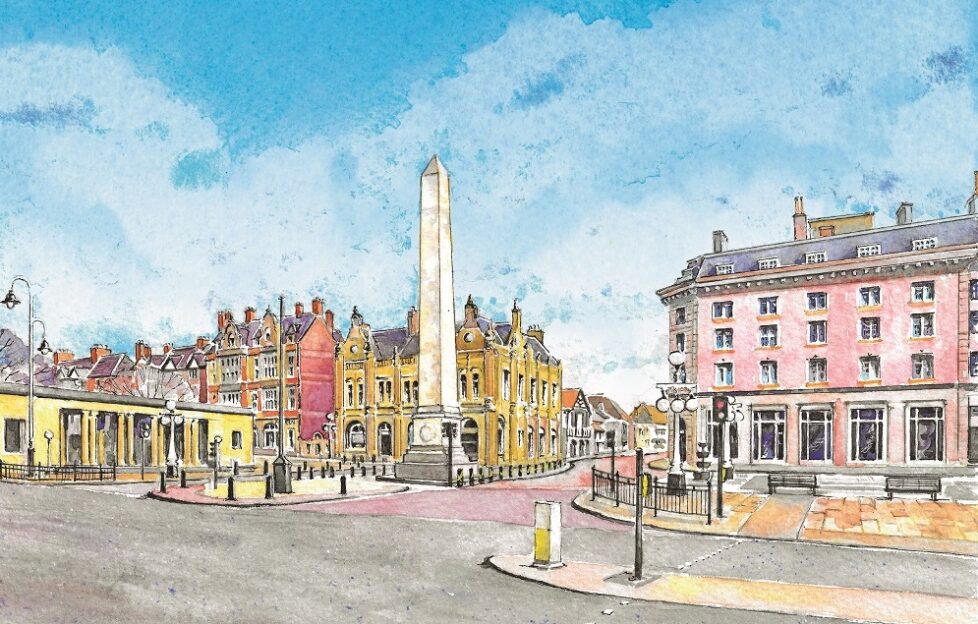 Illustration by DC Thomson Ltd.
Neil McAllister is charmed by sunny Southport, in the February 19, 2022 issue of "The People's Friend".
Join Neil on a visit to Southport's Victorian Botanic Gardens, which are a real feast for the eyes, featuring an array of beautiful, vivid colours.
The gardens are a short bus ride from Lord Street, the town's stylish commercial heart, whose relaxed, almost continental air impressed Napoleon III, who enjoyed a stay in the mid-1800s.
If Southport has a centre, it must be London Square, where the impressive war memorial provides a place for reflection below the tall obelisk and a colonnade, behind which gardens surround the pools of remembrance.
Also worth a visit is the Model Railway Village, opened in the mid-1990s. It is really a children's attraction but many adult visitors report enjoying the nostalgia of the village.
For the more adventurous of us, there's the option of Pleasureland, with log flumes and roller-coasters to try.
After that, we'll enjoy some fish and chips on the sand. What more could you want from a town?
Gordon Buchanan
Wildlife film-maker Gordon Buchanan has no idea where the time has gone and can't believe capturing the natural world has been his life for the past three decades.
Along the way he has had the closest of encounters with polar bears and grizzlies, leopards, elephants, sharks and more.
He is currently sharing some of his amazing stories in a nationwide theatre tour. Bill Gibb chats to Gordon to find out more.
Legs4Africa
When Tom Williams went on holiday to the Gambia, it was simply a cheer-me-up break in the sun. However, it turned out to be life-changing, not just for him but for thousands of others.
Touched by the plight of an amputee he met, Tom vowed to help by getting him a prosthetic leg. It had such a transformational effect on the man and his family, Tom was inspired to set up charity Legs4Africa, which has now received over 11,000 donated artificial legs and operates in seven different countries.
Bill Gibb chats to Tom about his efforts to help amputees all over the world.
Returning To Mrs Dalloway
It is 80 years since Virginia Woolf walked into the River Ouse in Sussex, unable to cope with her mental illness.
That innovative mind that tortured her also left a legacy of books that still read like modern novels, because finding the traditional format too constraining, she experimented, and in doing so redefined the novel for ever.
In the magazine, Dianne Boardman shares her love for one of Virginia Woolf's best-known novels, "Mrs Dalloway".
Elsewhere, we have a collection of recipes that will encourage you to love your greens. Plus we have a knitting pattern to make a cardigan that is worked up with a vegan yarn.
We hope you enjoy it. Let us know what you think.
---
Has this sneak peek at our February 19, 2022 issue encouraged you to subscribe to the "Friend"? Click here. If you do, your "Friend" will come straight to your doorstep! 
You can also take out a digital subscription, meaning your issue will come straight to your computer, tablet or phone! And it's great value for money. Click here for a sneak peek at that!