Craft Preview: February 26, 2022 Issue
---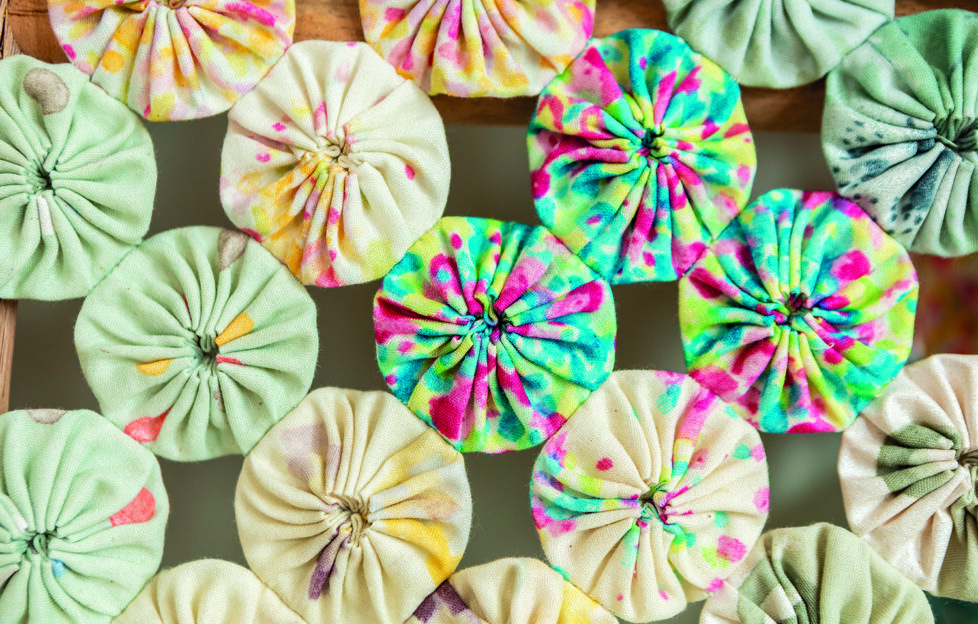 Photograph courtesy of Search Press.
We have a lovely patchwork throw featuring Suffolk Puffs for you this week.
Suffolk Puffs are great to add interest to your textile work, or in this case to make a complete project.
There are various ways to make these puffs and we have shown how to do them with a yo yo maker and without.
In all you will need 27 different fabrics each measuring 28 cm by the width of the fabric. We used double gauze fabrics but you can decide what you would like to use. In all, you will be making 12 puffs from each fabric, 324 puffs in total.
We recommend you create a layout diagram so that you remember what you want to place where. It is easy to mix them up.
Then, following our step-by-step instructions, you stich the puffs together to create four-puff squares. You then join them.
This design came from the book, "Quilt As You Go" by Carolyn Forster, published by Search Press, RRP £14.99. There is an offer in the magazine which allows you to order direct post free. For more details on this title and other Search Press books, visit www.searchpress.com.
We hope you enjoy making our throw, it is the perfect way to use up some of your store-cupboard fabrics.
---
Find the full design for these Suffolk Puffs in the February 26, 2022 issue of "The People's Friend". On sale this week!
Or you can subscribe to "The People's Friend" here, to make sure you'll never miss another one of our great patterns and projects.