Alan Chats To Writer Lynda Franklin
---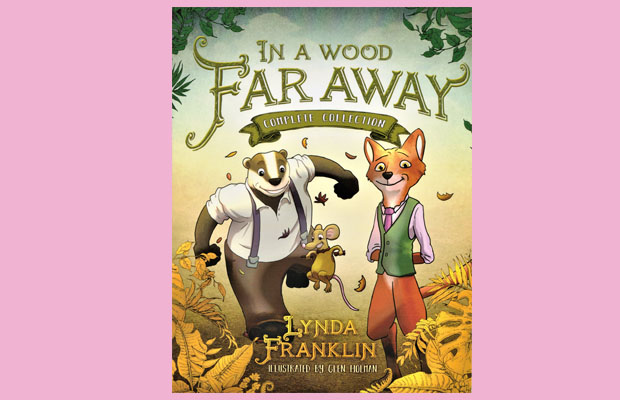 Photograph courtesy of Lynda Franklin.
Regular "Friend" readers will recognise the name Lynda Franklin. Lynda's short stories often appear in the pages of the magazine. Having written for us for a number of years, I thought it a good time to ask Lynda about her writing journey.
I believe your first story appeared in "The People's Friend" in 2015. Have you as a writer changed in that time?
I remember that story – about a little girl who believed the old lady next door was a witch. As an actual writer, I think I have changed since then. I still write instinctively – often with just an opening sentence to get me going.
I realise now I have to stick to guidelines, word counts and special requirements; something I never thought about before writing for magazines. I have more free time these days and I write every day if possible.
Sometimes I switch the computer on at bedtime if I've not been able to write during the day. Not to be recommended, I'm sure. But if you have an idea, you just have to get it out there.
As a writer of "Friend" stories, do you enjoy the magazine content as a reader?
I'm very interested in history and particularly enjoy the nostalgic articles and pieces about the past. I like the recipes, too, and am looking forward to trying the Brunch Salmon Hash!
Not only do you write adult short stories, but your latest children's book, "In A Wood Faraway", is currently on sale on Amazon and

Waterstones

. Tell me about the book, and what inspired you to write it?
The book is about three little characters, Mo Mouse, Fergus Fox and Bob Badger, who all live in the wood. Initially, it was a short story, but the ideas for more adventures kept coming so I carried on.
I wanted my trio to demonstrate friendship and fun and all the simple pleasures of childhood. The best way to do this, I thought, would be to have chapters on special times. For example, Christmas, Easter, birthdays, fireworks night, plus the changing seasons. Who doesn't love to run and kick autumn leaves?
The illustrator, Glen Holman, caught exactly what I was trying to achieve and has drawn some beautiful illustrations. I'm very happy with the finished book. Hopefully children will enjoy it.
Would you encourage others to write for different readerships?
I think that's something writers will attempt naturally if they really want to, and I would certainly encourage them to go for it.
Now as a successful short story writer, what advice would you have given yourself when you first started writing?
Be brave – you'll get better.  Keep writing because that's what you want to do. So, stop hiding it all away in cupboards and drawers and get on with it.
What's next for you – writing or non-writing?
I have lots of ideas for more books, and I hope I can continue with my short stories. The "Friend" has been just that to me – so supportive and encouraging, and I'm very grateful to you all for the opportunities you have given me.