Features Ed Blog: Not The Plan
---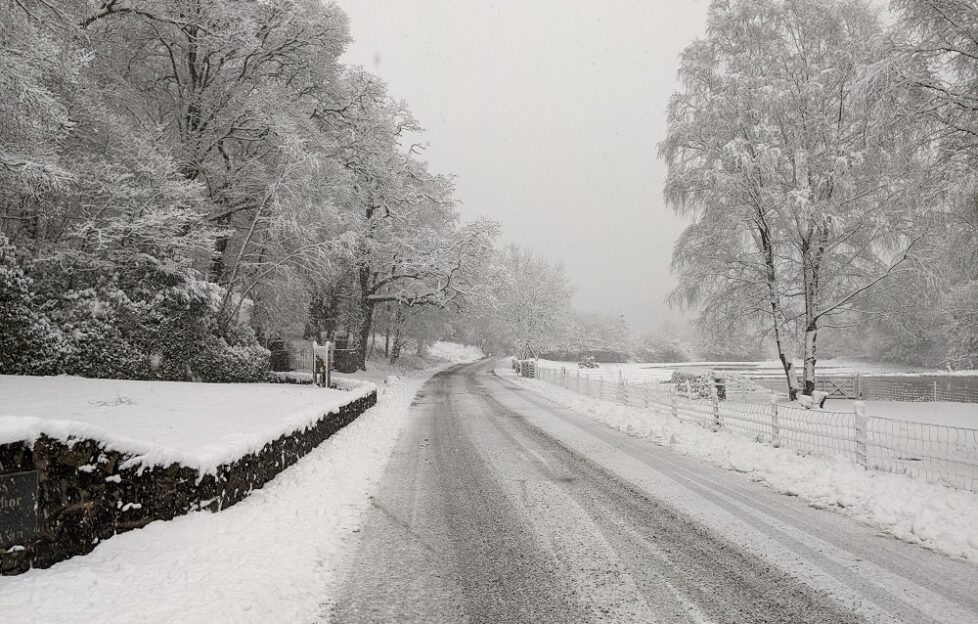 I'm just back from a week's hols, and what happened was not the plan I had in mind!
It's taking me a wee while to learn that life with a toddler can be a bit unpredictable. We've enjoyed so much of the journey so far, but we're realised we're not 100% in control of how things turn out anymore!
Our much-anticipated trip to the Trossachs to see my parents was supposed to be a safe bet. The forecast looked a bit wintry, but over here in the east, the worst of it usually blows itself before it gets here. Not so further west!
We woke up the morning after we arrived to the most glorious snowfall. All signs of spring had disappeared under a few inches, and more fell in several flurries during the day. It was magical, and so lovely for our young boy to see.
Unfortunately, the next day, he got a bit ill, though he improved day by day for the rest of the trip. He was comfortable enough to stay where we were, and the distraction of being somewhere different really seemed to lift his spirits. Especially as his grandparents were there to take him on wee walks, when he was feeling up to it.
The Seasons Change
The day after that, everything began to thaw. I was able to get out for a wee bike ride around Loch Venachar, and found this beautiful wee bench. Honestly, every time I find one I think about a feature I did a few years ago on My Favourite Bench, the online celebration of benches in lovely spots. This was another contender for me. A lovely place to stop after a busy 48 hours!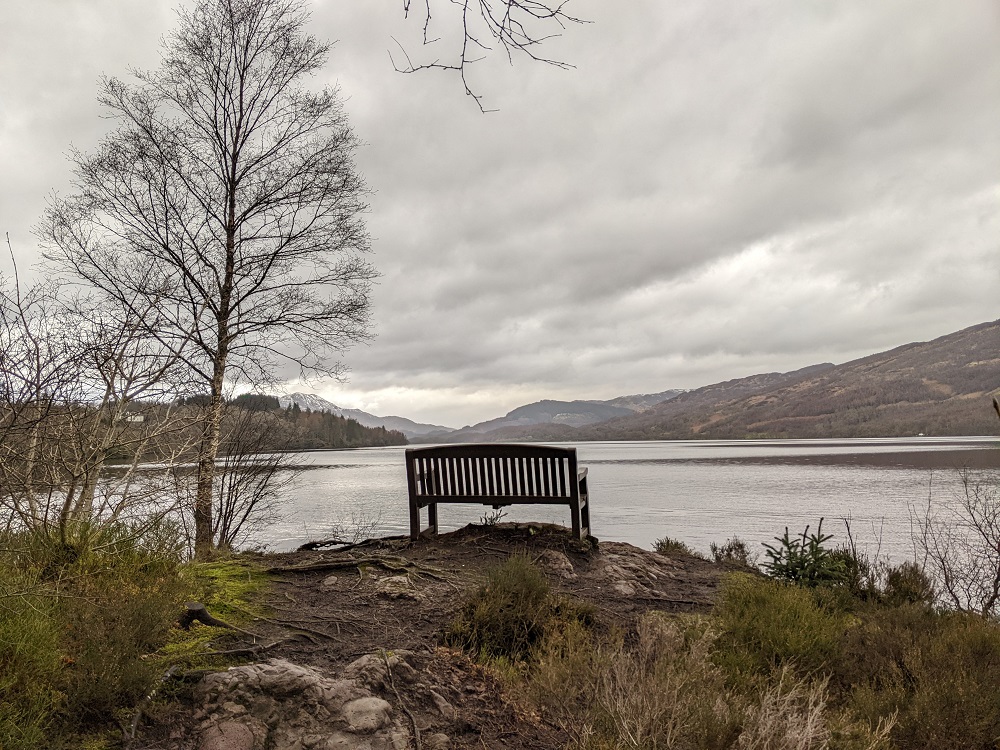 Photo by Alex Dempster-Corlett.
This was the last bike ride of the trip, though. Despite better weather, I got a puncture, and hadn't brought the necessaries to fix it…
Never mind, though. By that time, I'd caught my boy's bug and wasn't feeling so good, either. The day after, my wife succumbed – this illness was determined to make it a family affair!
Enlisting the help of the grandparents, we made it through the rest of the hols. There was a bit of wistful staring out of the windows at the scenery and wanting to be among it, but we managed a few drives around. Plus, by the end of the holiday, the sun was out, the snow melted and the daffodils blooming. We arrived in winter and left in spring!
Just Roll With It
As someone who likes plans – especially on hols – it can be difficult to adjust to things going awry. But I'm learning! Just a deep breath. The days mightn't all go according to schedule, but when spending time with the family is the goal, it doesn't matter whether that's a packed day of organised fun or a happy lunch in the nearest cafe.
---
For more great features from "The People's Friend", click here.
Click here for details on how to subscribe to "The People's Friend".