Editor's Diary: Treasure In The Attic
---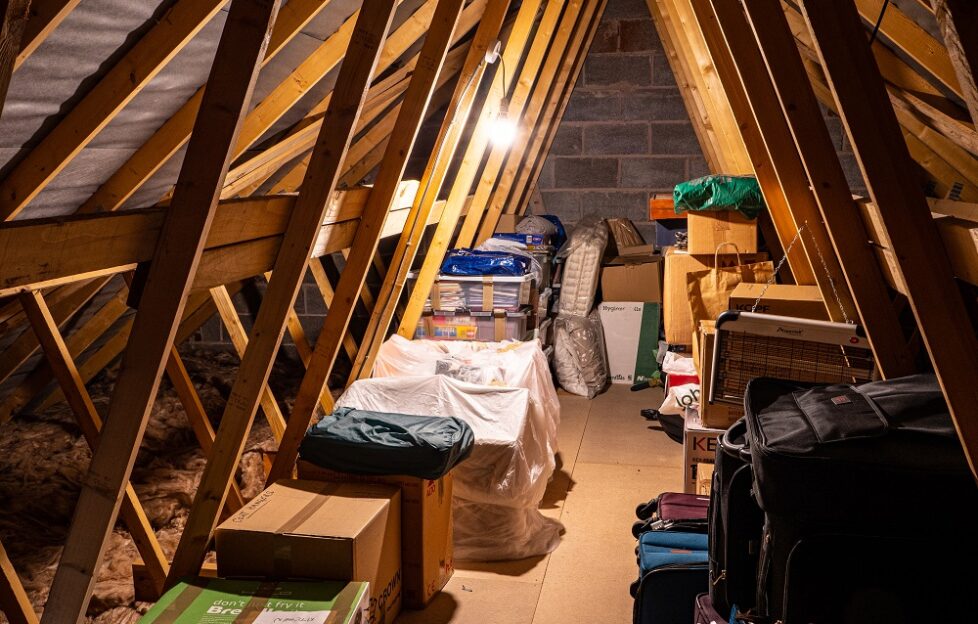 Shutterstock.
With new loft ladders making the roof space accessible, would Editor Angela find treasure in the attic?
---
As I sit down to write this Editor's Diary, my house is blissfully quiet. Which wasn't the case last week!
You see, we were having work done in our attic. It was noisy, and there was no escape.
It was also a job that was long overdue.
In the 25-plus years Mr PF Ed and I have lived in this house, there has been no proper access to the loft. It was a case of balancing on a rickety stepladder and hauling yourself up the last bit by brute force. Not ideal. And not safe!
So we bit the bullet and found a company who could widen the hatch, install a fancy telescopic ladder and lighting and floor the substantial space. The thought of all that extra room for storage was very appealing.
But first, there was the noise and mess to endure.
I spent two very long days barricaded in the kitchen, trying to work while two unimpressed cats made their displeasure known. Matilda was unhappy about the noise, and Zorro was most miffed that he wasn't allowed to meet our "visitors". He is a very sociable cat!
Unexpectedly, our attic had some surprises in store for us.
Our house is very old, and it seemed that previous occupants had also found the lack of proper access a problem. Lying forgotten up there were the remnants of four separate, long redundant heating systems. We reckon the oldest dated back over 80 years.
Also still up there, because they're threaded through the walls, are the wires for the old gas lighting. Yes, from the days before electricity!
The best find of all
But the best find of all was made when the job was complete and the workmen had gone.
I went up into the attic and, for the first time ever, was able to see all around because a light had been installed.
There, carved into the wood of the roof, was a date: 1906.
We know the house is much older even than that. This must have recorded the last time the roof was replaced. Thankfully, it's still in good condition!
But what a fabulous piece of history to find. And it was there all along, just waiting to be brought into the light.
Oh, what stories are hidden within our walls!
---
For more brilliant stories, why not subscribe to the "Friend"?