Fiction Sneak Peek: March 19, 2022 Issue
---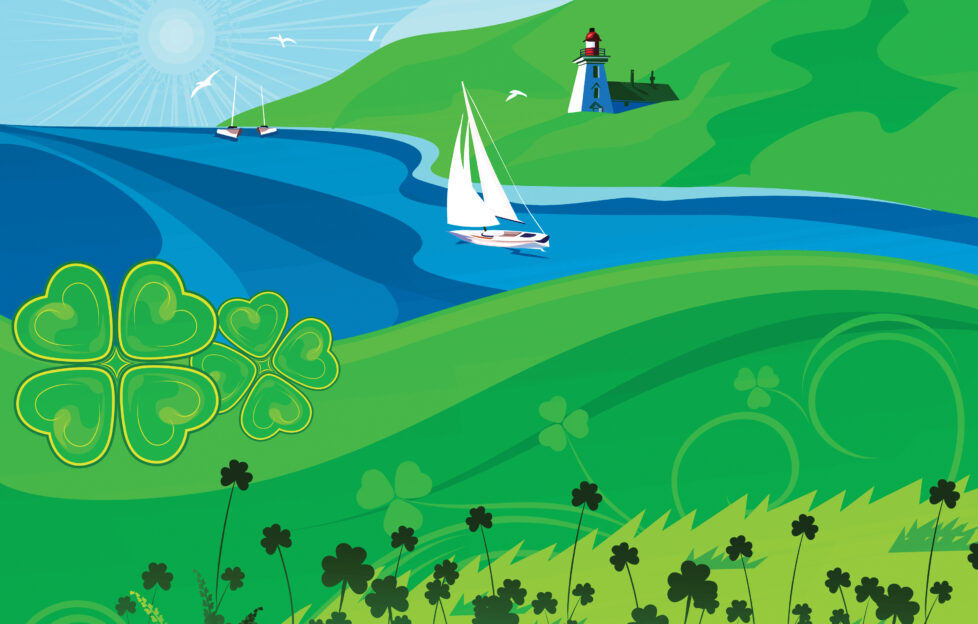 Image: Shutterstock
Welcome to our weekly sneak peek at the stories you'll find in our latest issue.
The reason behind a long-running feud is revealed in our opening story, "Family Secrets", by Katie Ashmore. With an illustration by Ged Fay.
When Marie's car breaks down, she has to find a way to get to her appointments on time! "Cutting It Close", is by Greer Glover. Illustration by Manon Gandiolle.
Nine-year-old Eliot's sister has started behaving strangely – especially when the boy next door is around. Find out "What Happened To Charlotte?" in Teresa Ashby's short story, illustrated by Shutterstock.
It's St Patrick's Day, and Lorcan's taking his grandpa to Ireland, one last time. "The Last Hurrah", by Eirin Thompson, features artwork by Shutterstock (above).
When two clients claim to be married to the same man, Glyn and Chrissie know they're in for "Double Trouble"! Our crime mystery set in the 1970s is written by Val Bonsall. Artwork by Philip Crabb.
Single mum Kate worries that her son isn't bonding with the new man in her life. "Will There Be Cake?" by Alyson Hilbourne is illustrated by Martin Baines.
Our final story of this issue is "In A Fix", by Fiona Thomson. When something is broken, one friend can't face another. Can things be mended? Illustrated by Ruth Blair.
Serials
Will the meeting with the Town Council prove fruitful? Find out in part two of Laura Tapper's "Coronation Gardens". Artwork by Ruth Blair.
In Part Three of "A Light Between Oceans", it's time for Sandy to ask why Lucas wants to buy Belmouth lighthouse. Deborah Siepmann's eight-part serial is illustrated by Sailesh Thakrar.
Series
There's a special birthday present for Carrie in this week's "Read All About It", by Eirin Thompson.
And in "Riverside", by Glenda Young, can Sam and Claire find someone to clean the Ship Inn?