Willie's View: Kincardine O' Neil
---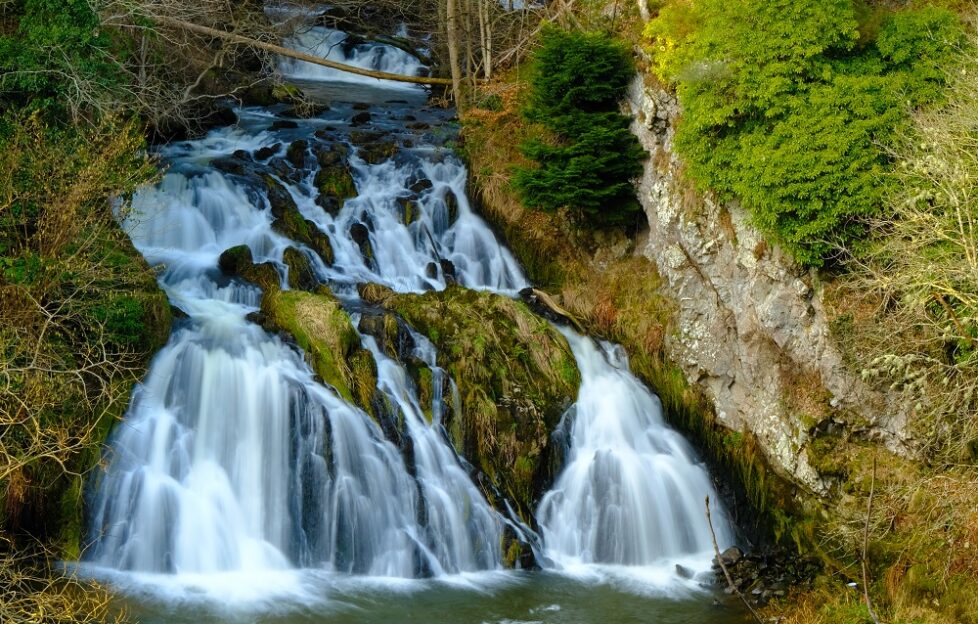 The Dess Falls. Shutterstock.
Willie's away to visit an Aberdeenshire treasure – Kincardine O' Neil.
---
Above the meandering Dee, around 25 miles west of Aberdeen, sits Deeside's oldest village – Kincardine O'Neil.
Long before there were bridges over the Dee, folk had to cross the river by ford or ferry boat. Linking with the Cairn o' Mount to the south, the ford at Kincardine o' Neil was the river's most important crossing.
The village is on the long-distance "Deeside Way" – a 41-mile hiking trail between Aberdeen and Ballater. Today I stopped off at Kincardine o' Neil to follow part of that trail and to visit one of Deeside's finest waterfalls – the Dess Falls.
A Nip In The Air
Setting off, there may have been a nip of frost in the air. But, for the start of March, with nice clear skies, it couldn't have been a better day to be out walking. At just over 4 1/2 miles long, and with relatively little climbing, it makes a great wee circular for all the family.
If you're bringing youngsters, though, above the falls, best take heed of the warning to keep children under control! It's a high, sheer drop down to the Dess Burn.
Beyond the falls, parts of the forest are being felled. It's opening up far-reaching views over the lands of Cromar and away to the Grampians.
There are certainly no worries about finding the right road, either, as a fingerpost sign clearly shows the "wrong road"!

---
For more from our Willie's View series, click here.