Fiction Sneak Peek: April 2, 2022 Issue
---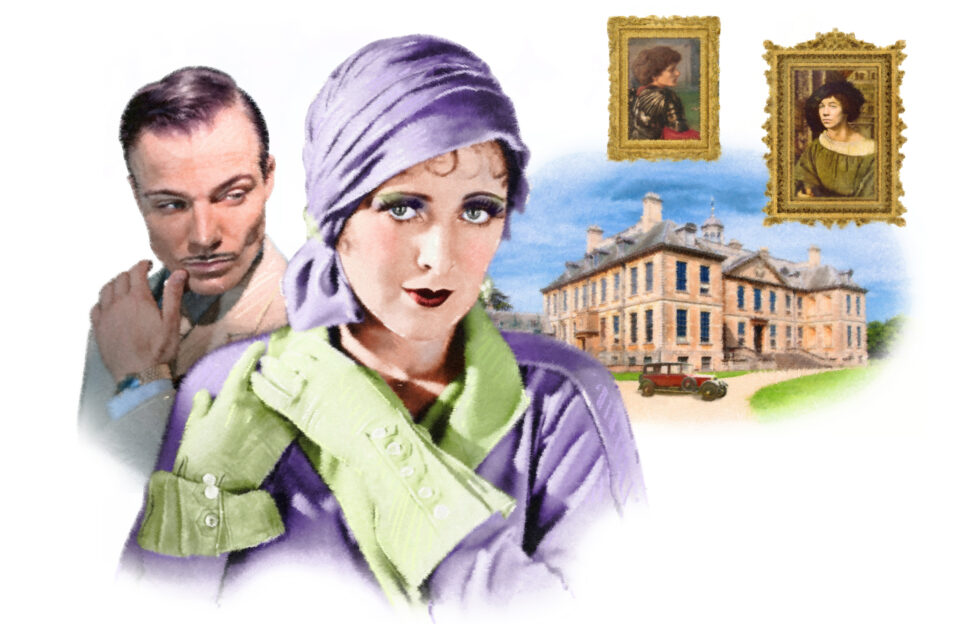 Artwork: Mandy Dixon
A warm welcome to our weekly look at the fiction in our latest issue – on sale Wednesday, March 30.
Seven Brand-New Short Stories
Our opening story this week is "The Portrait Plot", by Becca Robin. There's something strange about the artworks in the big house – and Faye is determined to figure out just what's going on. Artwork (above) by Mandy Dixon.
Jessica drives her granny to a doctor's appointment, in "Drive Of Your Life". Her long-suffering grandpa comes too, and puts a different spin on things. Alison Carter's short story is illustrated by Kirk Houston.
Melina is fed up being the only person without a title, in "How Others See Us", by Stefania Hartley. Artwork by Jim Dewar.
Will metal detectorist, Christina, make "A Lucky Find" on her birthday? Written by Sara Partington, artwork is by Kirk Houston.
A mum and her daughter are finding it difficult to fit in to a new life. Help comes from an unlikely source,  in "Evan's Return", by Alison Wassell. Artwork by Helen Welsh.
Nicola's friend of thirty years, Danielle, is wonderful – with one exception. Find out what it is, in "Nobody's Perfect", by Katie Ashmore. Artwork by Shutterstock.
Sal and Mick live separately, but co-parent gladly. When their beloved daughter has love-life trouble, they reflect on their own choices. "Degrees Of Separation", by Val Bonsall, is illustrated by Shutterstock.
Serials
In Part Four of "Coronation Gardens", has Audrey stumbled upon the evidence that could save the gardens? Laura Tapper's five-part serial is illustrated by Ruth Blair.
And in Part Five of Deborah Siepmann's "A Light Between Oceans", Lucas is finally ready to reveal the reasons behind his interest in Belmouth Lighthouse. With artwork by Sailesh Thakrar.
Series
Josie's ideas about surgery aren't sitting well with Carrie, in "Read All About It", by Eirin Thompson.
And there's certainly no fooling George, in Glenda Young's "Riverside". Or is there?