Features Sneak Peek: April 9, 2022 Issue
---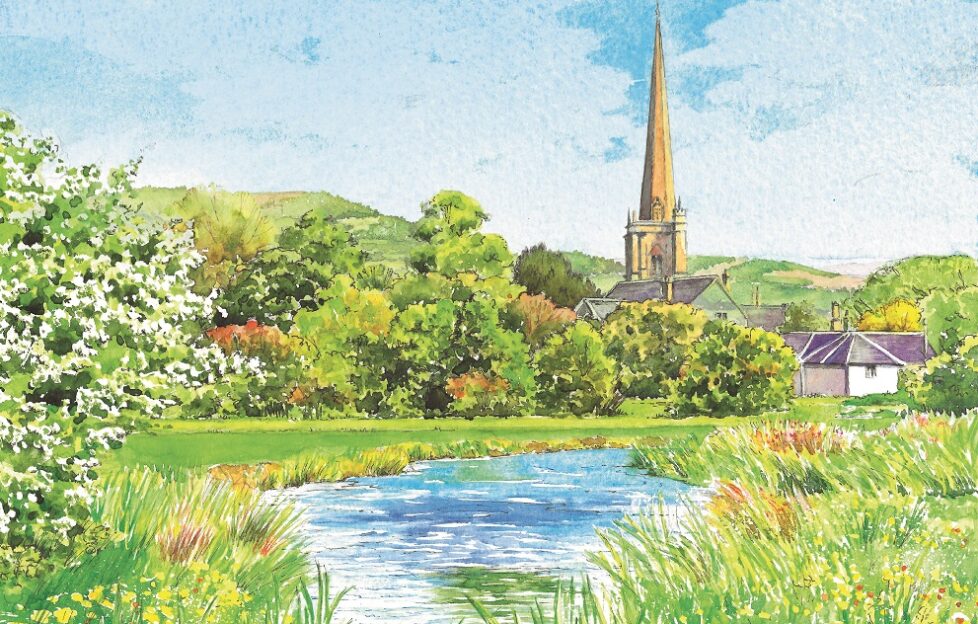 Illustration by DC Thomson Ltd.
Neil McAllister visits the pretty Oxfordshire town known as the "gateway to the Cotswolds", in the April 9, 2022 issue of "The People's Friend".
Most of Burford is constructed from the gorgeous creamy-grey coloured local stone, with very few identical homes.
During our trip, we'll make some time for the Cotswold Wildlife Park, home to more than 260 species. We'll also stop in at Cotswold Woollen Weavers, a complex of lovely farm buildings which has been home to traditional looms since the early '80s.
As Neil will argue, Burford's charm is in the abundance and variety of lovely buildings, which rise from the bridge crossing the Windrush. It's a lovely part of the world and well worth a visit.
A Celebration Of Pippin
Over the 35 years that Polly Pullar has been writing for "The Friend", her collies have played a key role. And every collie she has had has been so different.
Pippin was a dog that Polly wrote a lot about in the magazine. She proved herself to be an enormous character and a most loyal companion.
Polly remembers her wonderful collie and the impact her dogs have had on her.
Alex Orchin
Last November, Alex Orchin squeezed himself into the world's smallest car – a P50 – and drove from John O'Groat's to Land's End to raise money to help disadvantaged children.
No-one had attempted to drive the length of the United Kingdom in a P50 before, so Alex decided to give it a go.
At three and a half feet high and three feet wide, a P50 isn't the most practical car for a long trip especially if, like Alex, you're almost six feet tall!
Janey Swanson chatted to Alex to find out more about his fundraising mission.
Dr Catriona Stewart OBE
Catriona Stewart is the first to admit she's never done anything the easy way. Now a much sought-after advisor on autism, her career has been varied.
As a mum of two young children, she retrained as a medical herbalist, then helped to train others. Later, she was offered the chance to do a PhD studying girls with Asperger syndrome and anxiety who were undergoing a course of herbal treatment.
At the time there was nothing about autistic females at all. There was no research. But Catriona could see that they existed. She decided to focus on girls. Subsequently, she founded the Scottish Women's Autism Network.
Marion on the Features Team meets Catriona to find out more.
Elsewhere in the April 9, 2022 issue, we have a collection of delicious recipes that are perfect for all the family. Plus we have a crochet pattern to make a long-line tunic.
We hope you enjoy it. Let us know what you think.
---
Has this sneak peek at our April 9, 2022 issue encouraged you to subscribe to the "Friend"? Click here. If you do, your "Friend" will come straight to your doorstep! 
You can also take out a digital subscription, meaning your issue will come straight to your computer, tablet or phone! And it's great value for money. Click here for a sneak peek at that!