Willie's View: On The Union Canal
---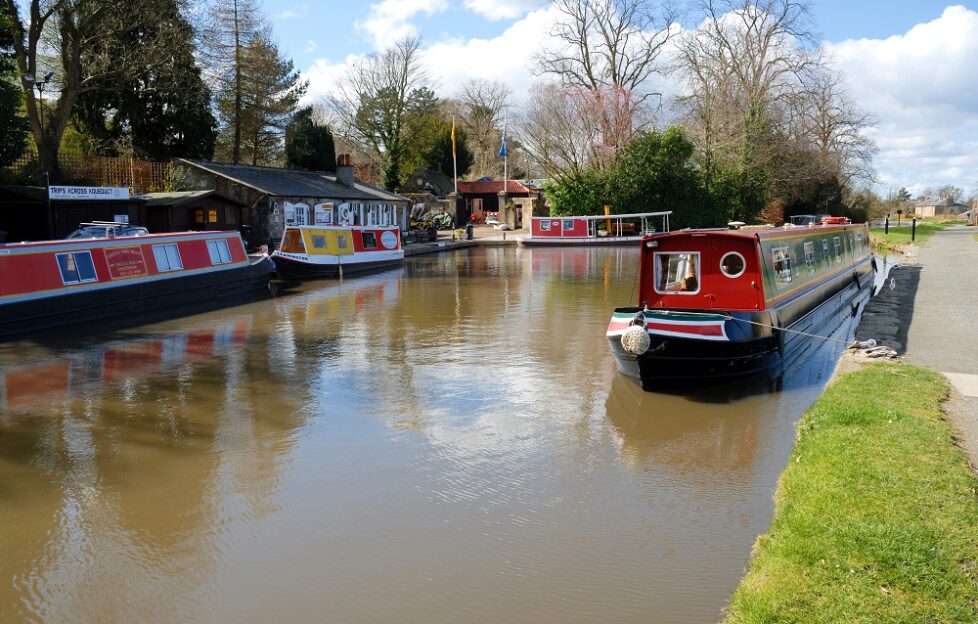 On the canal at Linlithgow. Photo by Willie Shand.
This week, Willie takes a short walk along the Union Canal.
---
This is set to be a big year for two of Scotland's major canals. Both the Caledonian Canal, crossing the Highlands, and the Union Canal, linking Edinburgh with the Forth and Clyde at Falkirk, are celebrating their 200th anniversary.
So, this morning I thought I'd head to Linlithgow. The plan was to take a walk along the towpath of the Union Canal, to visit the Avon Aqueduct.
Unlike the Caledonian Canal, the Union Canal has no locks. It's a "contour canal", built at a constant level of 240 feet above sea level. Working with picks and shovels, barrows and dynamite, the Engineer – Hugh Baird – achieve this to a tolerance of just one inch over its entire 31-mile course.
Among the navvies that helped build this canal were the infamous body-snatchers, Burke and Hare.
Today, mile after mile, the sheltered waters lay as still as a mill pond. I couldn't have picked a better day for it. The Avon Aqueduct is certainly an impressive sight and magnificent piece of engineering. At 810 feet long and carrying vessels 85 feet above the valley floor, it's Scotland's largest aqueduct.
Even with its parapets, crossing on foot on the narrow cobble path can turn the legs to jelly! There's a water-filled iron trough on one side and a tall drop on the other…
Busier Times Behind It
This would have been a busy crossing two centuries ago. Barges carrying coal to Edinburgh and passengers boats running between Edinburgh and Glasgow would have travelled its length.
My return to Linlithgow brought me back by a different route. Following the river, I passed under the equally impressed Avon Railway Viaduct.

---
Willie returns to the "Friend" next week in our April 27 issue for a walk up Beinn Lora. Read his short blog about that day out.
Read more from Willie's travels around Scotland.