How Do YOU Read "The People's Friend"?
---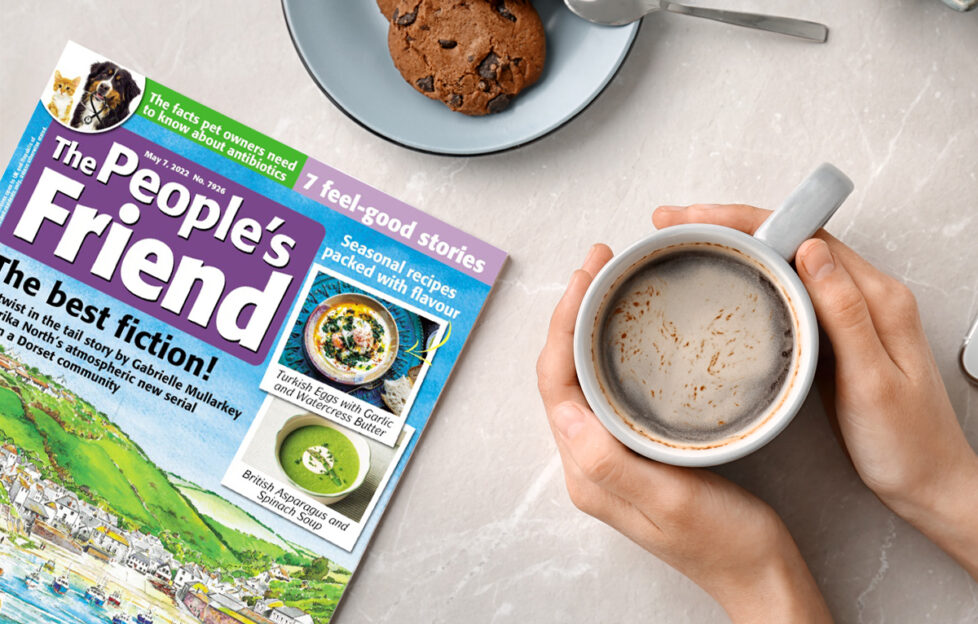 Shutterstock.
When you pick up "The People's Friend" in the shop or it drops through your letter box, everyone reads their copy slightly differently. Maybe you devour it all in one go, maybe you read the features and leave the fiction for bedtime, or maybe you leave it for a specific day. There's no right or wrong, and we love hearing all the ways you enjoy your magazine! So, we asked online: how do YOU read "The People's Friend"? And these were your answers!
---
"I look at the cookery pages whilst shopping to see if I need any extra ingredients for a "must-try" recipe. Back home, I read Angela's letter to see her highlighted items. The reading order is then time-dependant, although the conclusion of a gripping serial takes precedence." — Jan
"I glance through, read the letters, then the articles, then short stories, and finally, the serials! Started 'reading' The People's Friend as a child and always looked at the pictures. Then got Nanny to read the children's stories to me!" — Annemarie
"I start with the letters first then set off on a journey with either Will or Neil. Then I choose which story to read first based on my own preference, and also influenced by the combination of illustration and title. Great stuff." — John
"I look through first then pick out any article or story that I take a liking to. Read those first, then sometimes front to back. Other times back to front. Whatever the mood takes me! I love the magazine so much." — Josie
"I read my little series, then letter, serials and rest of the magazine starting at the back. Articles are last to read." — Sue
"As it's on subscription it can arrive at any time but I always wait until the Monday. I start with the letters, then Maddie's page, then single regular features and then the serials. Then start on the complete stories." — Chris
"For me, it's the cover picture and story, visiting a new place. I quite often follow it up by exploring through maps. Then I look at the stories and features, often randomly. If there's something by Polly Pullar that will be high on my list. Also the gardening page. So much!" — Mary
---
Does this sound like how YOU read "The People's Friend"? Don't forget you subscribe to get the "Friend" delivered to your door so you never have to miss an issue again.