Features Sneak Peek: May 28, 2022 Issue
---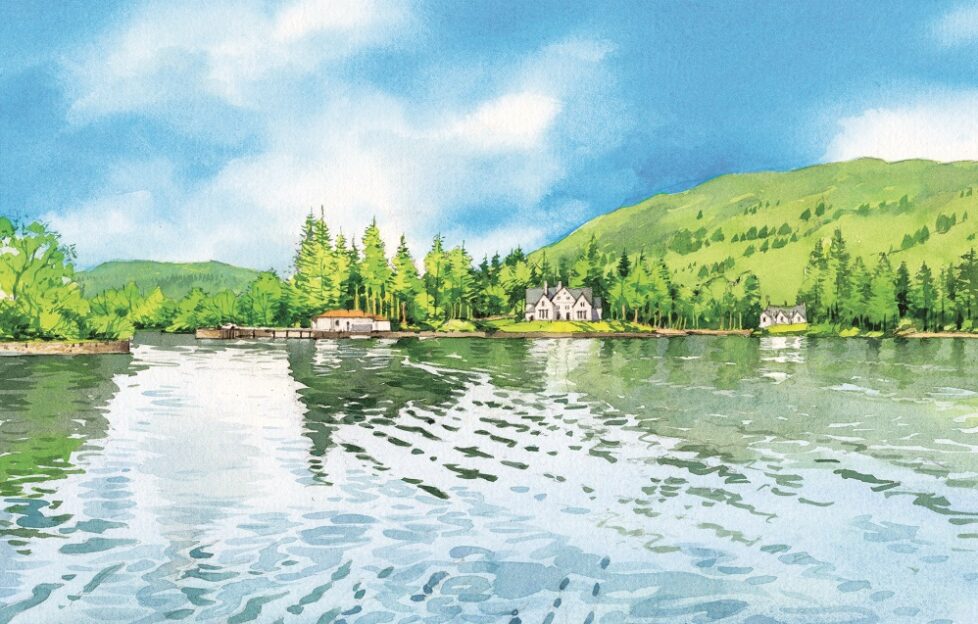 Illustration by DC Thomson.
Willie Shand takes in the views around the Trossachs reservoir, in the May 28, 2022 issue of "The People's Friend".
It was once said that Glasgow had the cleanest water supply in the whole of Britain. This was after the city's taps began to be fed by the clear, fresh waters of Loch Katrine.
The wonderful scenery of the Trossachs and the tales and legends that it holds was a great inspiration to Sir Walter Scott. In fact, it was to be the setting for his poem "The Lady Of The Lake".
Join Willie as he explores a handful of small islands, regaling us with tales of Rob Roy and taking in some spectacular scenery.
Bread And Roses
For women refugees and asylum seekers, reaching the UK is the beginning of a much longer process.
They've already overcome obstacles in order to survive and keep their families safe. But how do they move to a place where they can begin to live fuller lives?
This is where Bread & Roses comes in. The charity hopes to enrich the lives of women refugees by sharing skills, creating connections and establishing a lasting community of volunteers and participants.
The charity harnesses the therapeutic benefits of working with flowers in a space where women can build their confidence while learning a new skill.
Gillian Harvey finds out more in the magazine.
Rare Plants
The fascinating world of plants was recently showcased as never before in "The Green Planet" with Sir David Attenborough.
But for Dr Martin Cheek, Senior Researcher in RBG Kew's Africa team, plants have always played a massive part in his life. It is his aim to save rare plants from extinction.
Bill Gibb finds out more in Special 231.
Kids OR
Charity Kids Operating Room is helping surgical teams all over the world save children's lives.
Founded by husband-and-wife team Garreth and Nicola Woods, the charity installs fully equipped paediatric operating rooms in developing countries, while also providing surgical teams with specialist training.
Garreth is passionate about making a difference for these countries, saying that common conditions such as appendicitis or a broken leg do not have to result in a child's disability – or worse.
They were inspired to set up KidsOR by Dr John Sekabira, a paediatric surgeon in Uganda who was trying to care for as many of the country's 20 million children as he could.
Janey Swanson finds out more in the magazine.
Elsewhere in the May 28, 2022 issue, we have brilliant biscuit recipes. Plus we have a craft pattern to make a royal celebration display.
We hope you enjoy it. Let us know what you think.
---
Has this sneak peek at our May 28, 2022 issue encouraged you to subscribe to the "Friend"? Click here. If you do, your "Friend" will come straight to your doorstep! 
You can also take out a digital subscription, meaning your issue will come straight to your computer, tablet or phone! And it's great value for money. Click here for a sneak peek at that!