Willie's View: Sma' Glen — A Glen Of Myths
---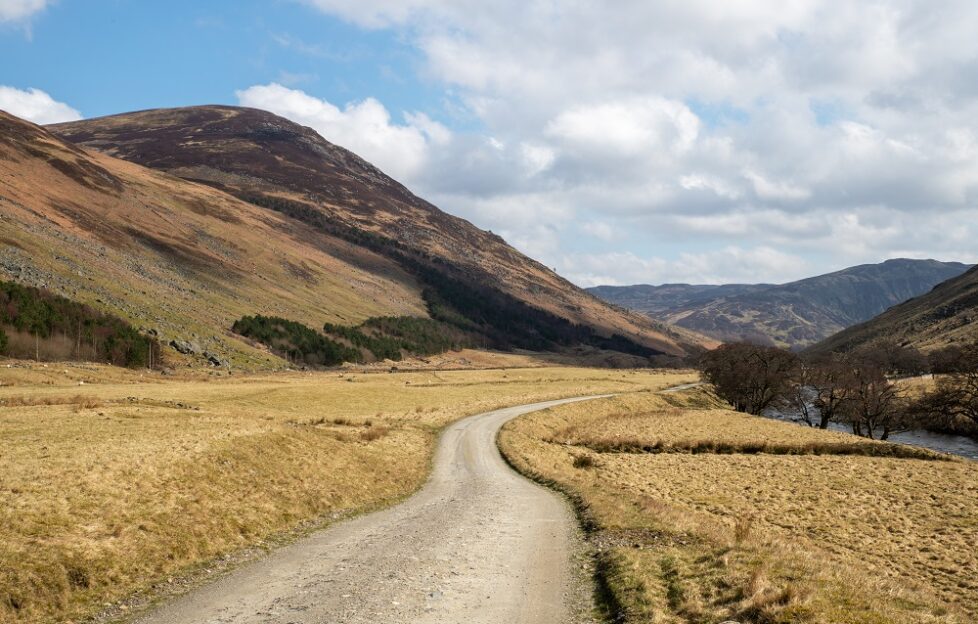 Enjoying the peace and quiet in upper reaches of the Almond. Willie Shand.
This week, Willie's heading up a glen of myths — Sma' Glen in the heart of Perthshire.
---
Six miles north of Crieff, the Lowlands connect with the Highlands through the narrow Sma' Glen. The road and River Almond tightly squeezed in the grip of its steep-sided hills.
Near the northern end of the glen and just a mile short of Newton Bridge, you'll notice a huge square-shaped boulder between the road and the river.
There are not many places to park nearby, but if you're lucky you might get the one and only suitable space. It was empty this morning so I thought I'd take the opportunity to pay the boulder another visit. I was watched closely by a flock of curious sheep.
In General Wade's Footsteps
When General Wade constructed his military roads through this glen in the 1730s, as luck would have it, this boulder was right in the way. It couldn't have been an easy job, but the obstruction was levered aside. Beneath it was discovered a stone cist containing bones, ashes and burnt stalks of heath. Who could it have been? It was clearly someone of great importance.
The Highlanders, of course, knew exactly who it was. That night, in a grand procession led by the pipes, the contents of the cist were respectfully carried off to find them a new resting place.
The Sma' Glen has several connections to the legendary 3rd century Fingal and his poet son, Ossian. The locals knew this was the resting place of Ossian:
"In this place, remote from men,
Sleeps Ossian in the narrow glen."
From Newton Bridge, I was heading into the quiet upper reaches of the Almond. I knew up there I'd discover more than a few other legends from the glen's colourful past.

---
Read more from Willie's travels around Scotland.