Writing Hour Roundup: 21 June 2022
---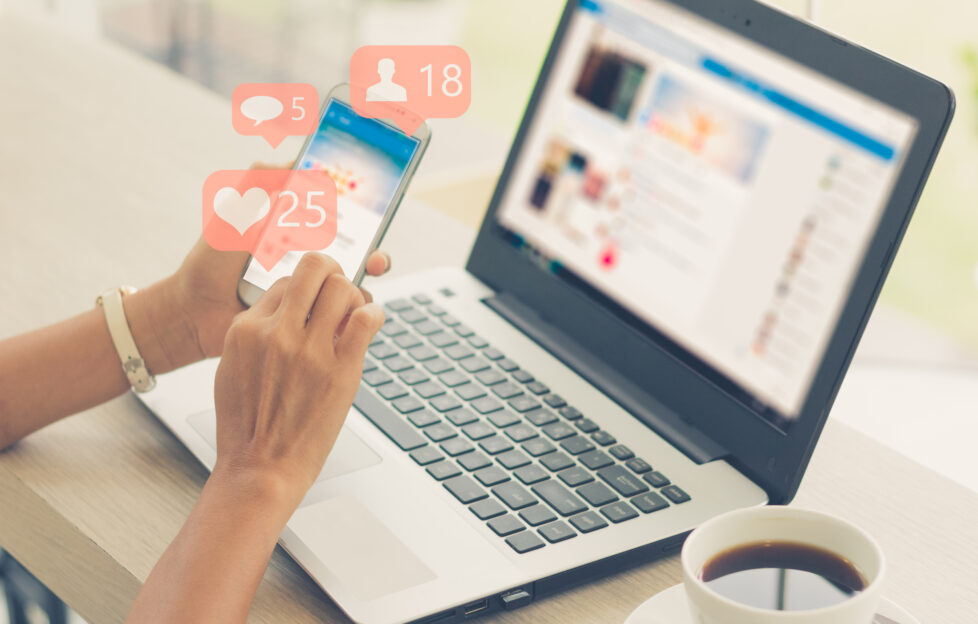 Shutterstock.
"The People's Friend" Writing Hour is held every Tuesday at 11 a.m. on Twitter and it's always a brilliant time! It's a time when we can get together with writers for a chat.
Every week we summarise everything that went on for those who missed out.
This week we're talking best fictional fathers, visual writing aids and your top three books of the year so far.
How is everybody? What was the highlight of your week?
People have been out and about this week, having all sorts of encounters with wildlife!
A few days away in beautiful Somerset. Even managed to write a poem, inspired by this Robin who came to feed out of my hand pic.twitter.com/OY4NahfxAM

— John Darley (@JohnDarley11) June 21, 2022
We had sunshine at the weekend. Went out bushwalking and saw huge mobs of kangaroos.

— Liz Filleul (@lizfilleul) June 21, 2022
Others have been meeting friends and family, enjoying the end of spring and, of course, celebrating success in their writing.
It was Father's Day on Sunday! Who is the world's best fictional Dad? Which books about fatherhood would you recommend?
Atticus Finch from "To Kill A Mockingbird" won the vote, with Mr Bennet from "Pride and Prejudice" just behind.
Surprisingly, there weren't many recommendations of books with good depictions of fatherhood. Take this as your opportunity to write a story on the theme!
If you could give an Oscar for Best Writing, which film would you give it to?
There were some great nominations in the thread, including "Close Encounters of the Third Kind" and "Some Like It Hot"!
I also asked the team what they would vote for.
If you tuned in to our Facebook Live episode last Friday, you'll know that our Features Ed Alex is a film buff. He'd love to be the person to choose which films are screened at the cinema. He said:
"Most of the films I'd give an Oscar to turn out to be based on books! "The Philadelphia Story" was a fantastic film, with a screenplay based on a book, full of wit and warmth. The musical made of it, "High Society", was fab, too.
"I think anything Aaron Sorkin writes is great, as well – very reminiscent of the quick-talking comedies of the 30s to 50s – like "His Girl Friday" and "It Happened One Night".
"I've also just found out he wrote "A Few Good Men", which has some incredible dialogue, too!"
Alan from the Fiction team chose "A Man For All Seasons".
He said, "It has great dialogue delivered by equally great actors. I enjoyed the writing so much I went out and bought the film script."
Our Tracey is on holiday this week, but we're all pretty sure she'd cast her vote for "Jaws".
She knows the dialogue inside and out, and hates when its most famous lines are misquoted!
Do you use visual aids to help your writing? E.g. maps, character sketches, photos, etc.?
Lots of you do use visual aids, especially maps, to help make your story more grounded in a place, whether real or fictional.
Louise McIvor said she likes to clip pictures from magazines.
I clip pics from magazines including PF. And I draw street maps and plans to remind me who lives where planning PF serials. Old magazine ads are great too eg whalebone corsets etc!!

— Louise McIvor (@lou_mcivor) June 21, 2022
A great way to get inspired!
And Kitty-Lydia Dye even shared some of her photos which she uses as reference for her stories.
A4. I use nature photography for writing about the landscape. Here are some I've taken while out on walks 🙂 pic.twitter.com/u73azP8kcF

— Kitty-Lydia Dye (@KittyLydiaDye) June 21, 2022
They're beautiful!
Alison Wassell and Sue Claremont like to use YouTube for research, too.
I find You Tube videos useful, too, especially when it comes to describing noises.

— Word Loft (@SueC_WordLoft) June 21, 2022
That's a great tip from Sue!
We're halfway through the year already! What are the top three books you've read in 2022 so far?
Choosing three is tough, but we knew you'd be up to the challenge.
Look no further than this thread to find your next favourite book.
Write a story incorporating these three words: linen, message, neighbour.
We love reading what you come up with for these quick story starters.
If you didn't get the chance to join us, please feel free to use this prompt any time!
---
We'll see you at our next Writing Hour on Twitter — 11 a.m. on Tuesday 28 June, 2022.
Or click here to see our previous roundups.