Fiction Ed's Blog: Retro Girls' Comics Of Yesteryear
---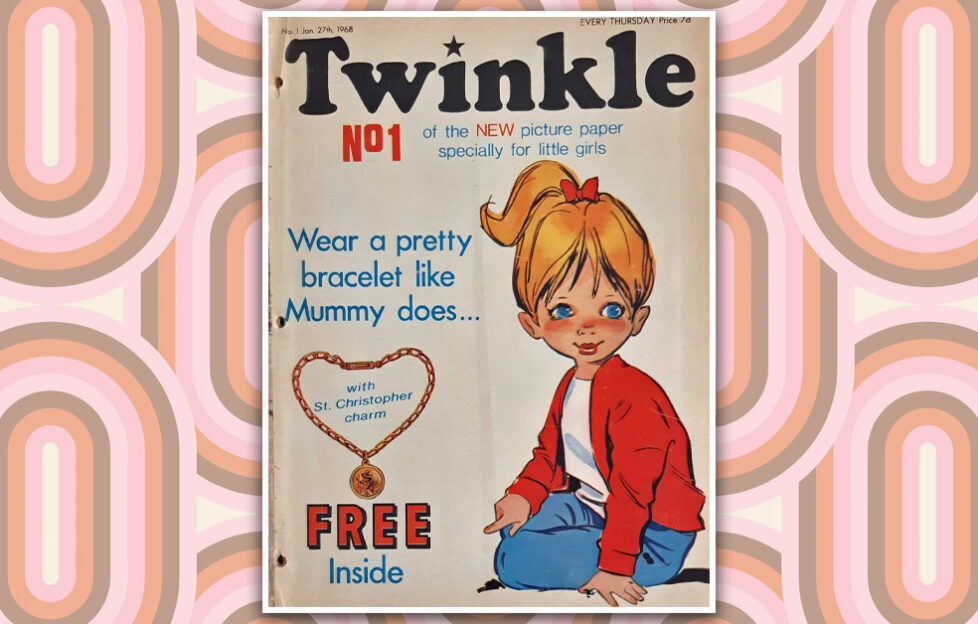 I was reading an interesting thread online, recently.
A conversation had arisen regarding why it is that magazine fiction has declined in popularity, in recent years.
One suggestion was that it could be linked to a decline in younger children reading comics – so they're not getting into the 'habit' of reading, from an early age.
The Habit Of Reading
Scottish crime writer, Ian Rankin, recently described how he "read children's comics voraciously from a very young age, starting with Bimbo (aged four or five) and progressing via the Dandy and Beano to the Victor and the Hotspur.
"Then there were the comic strips in the Sunday Post newspaper – Oor Wullie and the Broons… I do still read comics, by the way – and I credit them with being my gateway drug to literature."
Retro Girls' Comics We've Loved
I got in touch with DC Thomson archivist, Barry Sullivan, to ask if there were any covers from the heyday of girls' comics that he could share.
Hope you enjoy a trip down Memory Lane!
Twinkle
Launched in 1968, "Twinkle" was a lovely magazine for pre-schoolers.
Do you remember Nurse Nancy and her dollies' hospital?  And cut-out clothes you could 'dress' Twinkle with?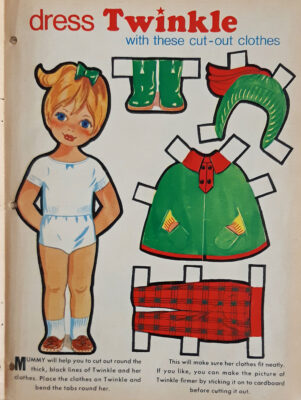 Twinkle appeared on a set of Royal Mail stamps in 2012, commemorating the history of British comics (alongside Beano, Dandy, Topper and Bunty).
"Twinkle" magazine continued until 1999.
Another early-years title was "Bimbo".
It ran from 1961 til 1972, although the annuals were published right up til 1986.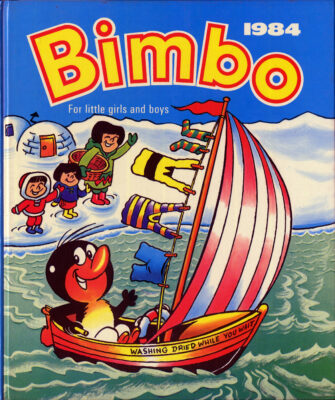 Bunty
"Bunty" ran from 1958 until 2001, and when it launched, was DCTs first new comic for girls since "Girls Weekly" in 1912.
"The Four Marys" was "Bunty"'s most popular story, with Mary Field, Mary Cotter, Mary Simpson and Mary Radleigh attending St Elmo's boarding school.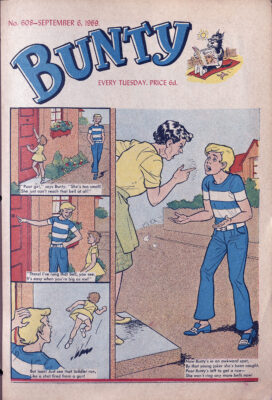 Judy
Launched in 1960 as a companion title to "Bunty", "Judy" featured stories about school and ordinary girls overcoming adversity, poverty, and orphanhood.
It featured a mix of picture story strips and text stories.
Between them, "Bunty" and "Judy" had combined sales of over a million, for a time.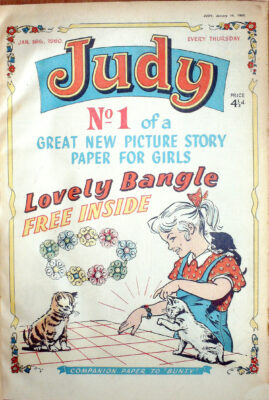 "Judy" merged with "Mandy" in 1991, becoming "M&J" (which folded in 1997).
Mandy
"Mandy" ran from 1967 until 1991, and featured lots of serials, in picture story format.
Two you may remember are 'Angel', a Victorian girl who had only a year to live and devoted her time and money to helping others, and 'Valda', who had special powers.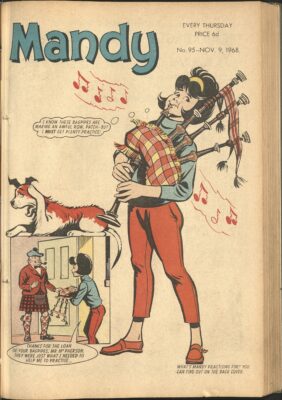 Debbie
Launched at the height of the popularity of girls' comics, "Debbie" launched in 1973, and its first issue gave away a cameo brooch.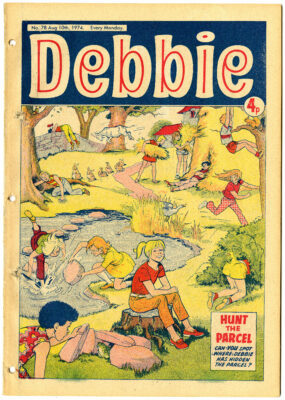 Its illustrated picture stories were full of schooldays, animal stories (especially featuring horses), ballet and dancing.
In 1978, "Debbie" joined with "Spellbound", which I absolutely loved!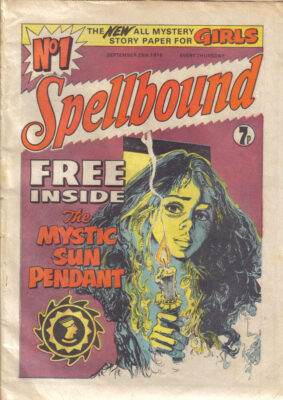 When "Spellbound" had launched in 1976, it was known as the 'All Mystery Story Paper For Girls'.
Free with its first issue was a mystic sun pendant – I definitely remember wearing that!
Plug
"Plug" wasn't a girls' comic as such, but it was so funny – I loved it.
Based on the character from the Bash Street Kids comic strip in the "Beano", it was a bit 'zanier' than the other comics, although it lasted just two years, from 1977 to 1979.
In the 2008 publication "The History of the Beano", there were rumours of a 'curse of Plug' – after a number of cover celebrities died soon after appearing (most notably, John Wayne).
Other DC Thomson publications for girls included "Nikki", "Tracy" and "Suzy".
And other publishers' titles I can remember are "Jinty", and "Misty" – spookier, and often featuring ghostly goings-on, a mysterious horse, or a lost inheritance.
Happy Days!
With thanks to archivist Barry Sullivan and DC Thomson historian, Norman Watson, for their help compiling this piece.
---
Read more from Lucy's Fiction Editor's blogs.