Fiction Sneak Peek: July 9, 2022 Issue
---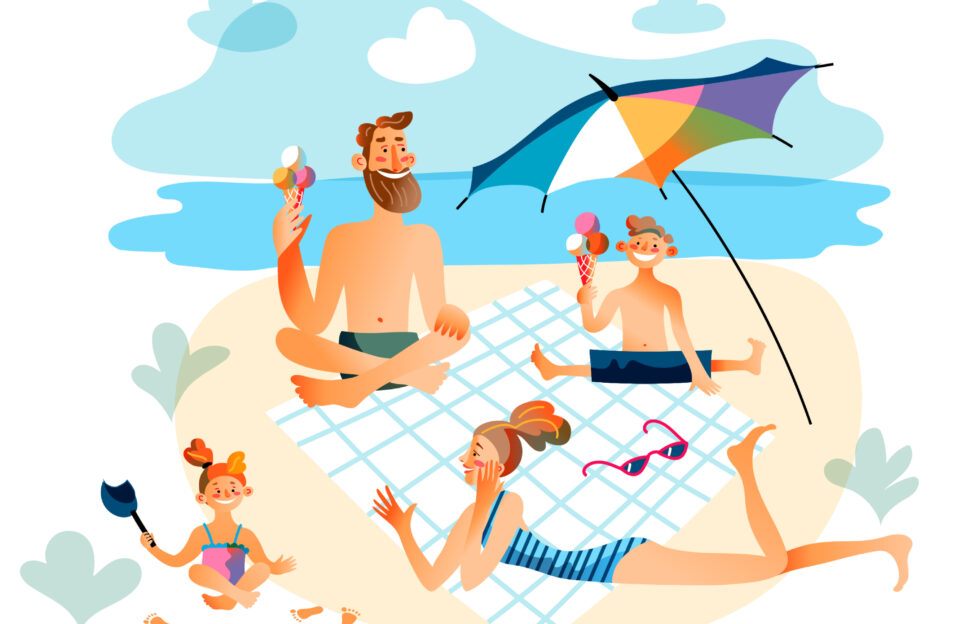 Welcome to our new issue, on sale Wednesday, July 6.  We've got lots of good reading in store.
Our opening story is Pamela Kavanagh's "Taking Stock". It's 1890, and young sheep farmer, Luke, is completely taken with the new shepherd from Folds Farm. Surely that's no job for a woman? With artwork from Andre Leonard.
In Eirin Thompson's "Give Me A Break", one well-meaning dad always has to turn everything into a competition. Even on holiday!
Tallie is fed up playing second fiddle to Amanda, in "My Big Sister", by Camilla Kelly. Artwork by Kirk Houston.
An empty-nester couple revisit the Eternal City to try to find what they've lost, in "Roman Holiday", by Meg Stokes…
…and taking out a small ad gives one man more than he bargained for, in "Two For One" by Karen Houseman. Illustration from Philip Crabb.
Does a picture falling off a wall mean bad luck? "It's A Sign!" by Alyson Hilbourne has artwork from Kirk Houston.
Our final short story of the week is written by Kate Hogan. Tasha helps her nan out at a car boot sale and bumps into an old flame. But just what is "The Price Of Love"?
Serials
Darriel is determined to set things right with Sylvia, in Part Four of "Summer At The Chateau", by Kate Finnemore. Artwork by Mandy Dixon.
There's an astonishing turn of events, in the exciting penultimate episode of "The Legend Of Wychwood Manor", by Sarah Batten. Illustrations from Sailesh Thakrar.
Series
Chloe and Alice have a crisis to divert, in part five of "Wedding Designs" by Jan Snook.
Can George find a way to make Bob smile again? Find out in "Riverside" by Glenda Young.